Discover the Film City on the "Walk of Görliwood"
But what actually is it, this Görliwood?
Film enthusiats and fans are invited to discover the film city on the new Walk of Görliwood. Since the end of February, 2020, thematically designed shop windows provide an attractive and exciting insight into the film city.
Following the different stops, visitors can get an impression of the diversity of the film city. Specific reference points at different venues display, for example, props from the German TV-thriller Wolfsland, or the filmset of the cinema film "Goethe", or they refer to aspects of the film history of Görliwood, such as "The Grand Budapest Hotel". All of the stops are illuminated and can be visited anytime.
Stop 1: Welcome to the Film City (Neißstraße/Brauner Hirsch)
Stop 2: The Grand Budapest Hotel (Neißstraße/Brauner Hirsch)
Stop 3: European Film Location of the Decade (Neißstraße/Brauner Hirsch)
Stop 4: Film Location Brauner Hirsch (Neißstraße/Brauner Hirsch)
Stop 5: Wolfsland – Film Location Görlitz (city boulevard Berliner Straße at art nouveau passage
"Straßburgpassage")
Three further stops in the inner city are to be added within the next months; others are being planned.
This is the way Görlitz starts making its long-standing and varied film history visible throughout the inner city for film enthusiasts and fans. In addition, the city offers a special walk through Görliwood as well as a guided film tour.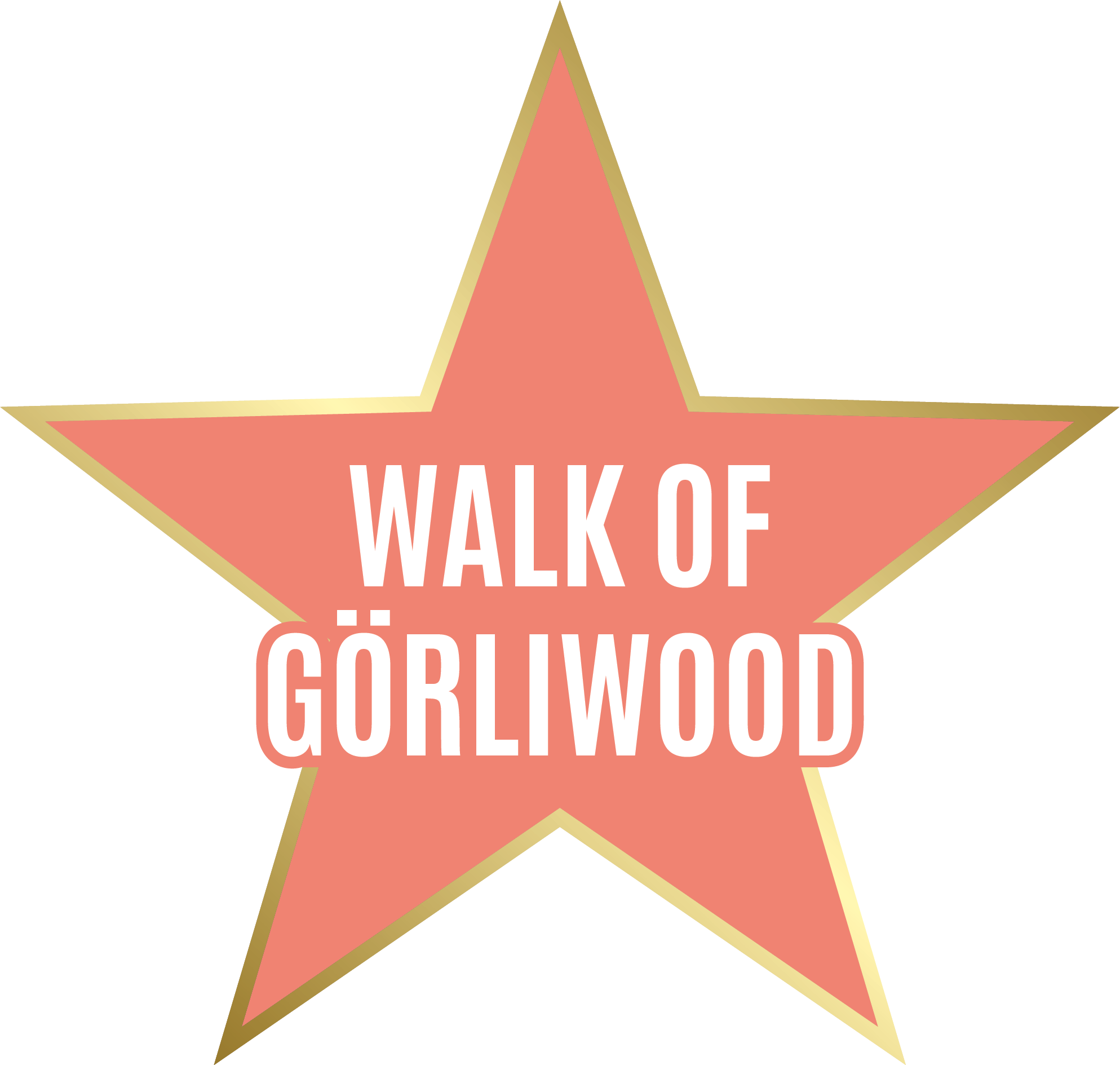 Welcome to the Film City
Lord Mayor Octavian Ursu and Andrea Behr, manager of the Europastadt GörlitzZgorzelec GmbH, opened the first stops on February 28th, 2020.
Our thanks go to all house owners who supported this project as well as to Molina Films GmbH and to all who provided props and other material.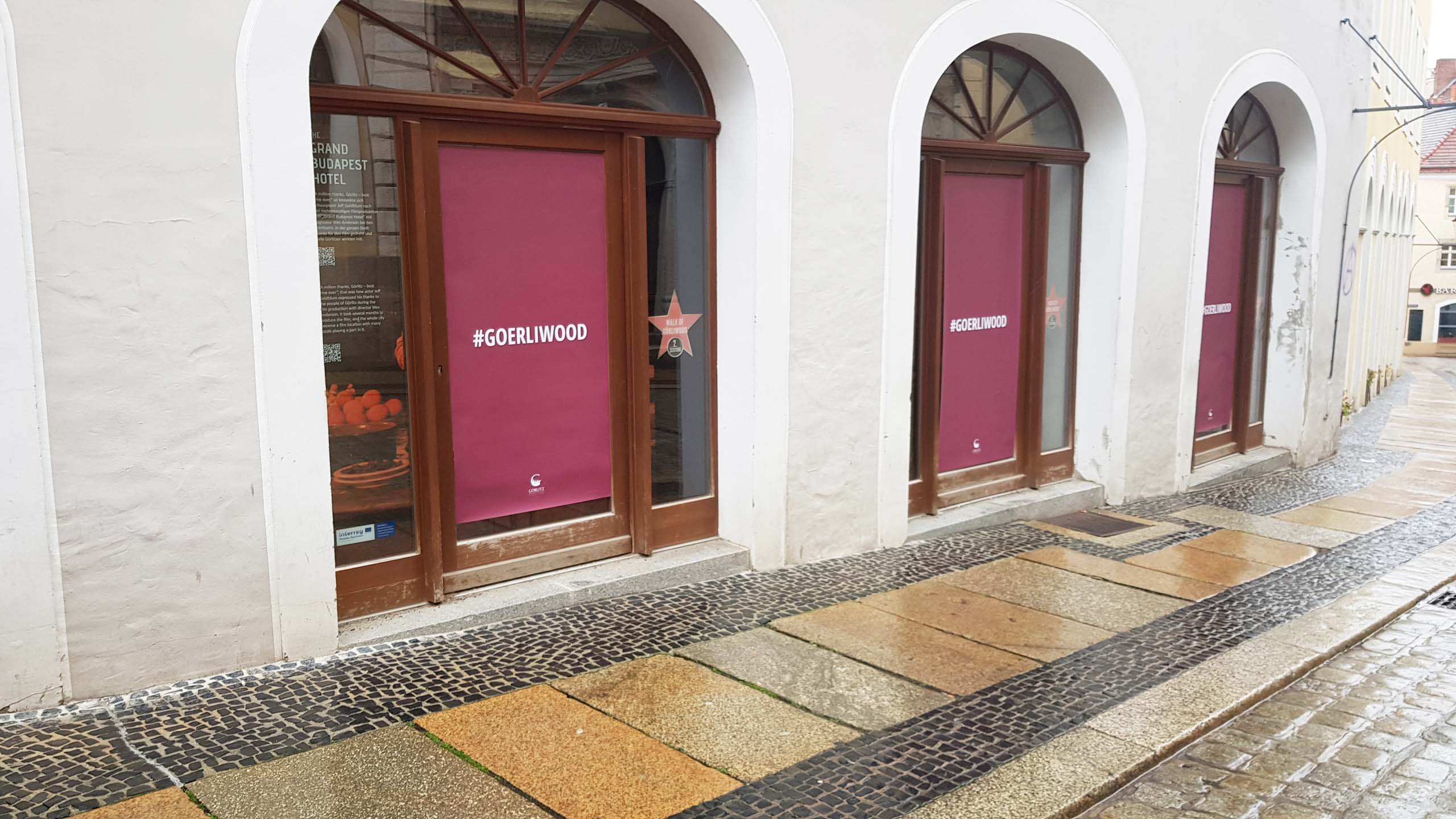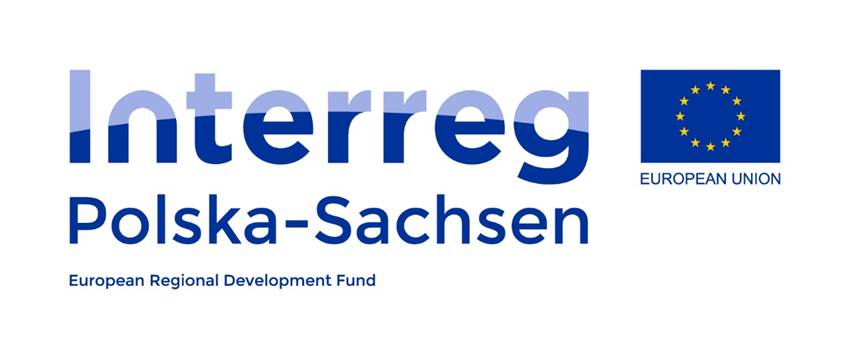 The measures are taken within the framework of the project "REVIVAL! – revitalisation of the historic towns in Lower Silesia and Saxony".
Background of the REVIVAL project:
Ten small or medium-sized towns of South-West Poland and Eastern Saxony, supported by three research institutions, have joined the German-Polish REVIVAL project for the revitalisation of of historic towns in Lower Silesia and Saxony to strengthen their historic centres being of architectural and cultural value. The project includes the elaboration of scientific studies and development strategies as well as practical measures. The latter are meant to revive the historical old centres, to develop the architectural and cultural heritage of the partner towns and to communicate it to both locals and tourists. A pilot action taken by Görlitz in this connection is the "Walk of Görliwood".
Find further information under: revival.ioer.eu