Discover the Film City on the "Walk of Görliwood"
Film enthusiats and fans are invited to discover the film city on the new Walk of Görliwood. Thematically designed shop windows provide an attractive and exciting insight into the film city.
Following the different stops, visitors can get an impression of the diversity of the film city. Specific reference points at different venues display, for example, props from the German TV-thriller Wolfsland, or the filmset of the cinema film "Goethe", or they refer to aspects of the film history of Görliwood, such as "The Grand Budapest Hotel". All of the stops are illuminated and can be visited anytime.
Read more
Walk through Görliwood
Stops at Brauner Hirsch (Neißstraße)

The corner house "Brauner Hirsch" is one of the most popular film locations in the city. Many film crews have already been guests in the otherwise empty building for filming. The historic building shows its strengths especially in interior shots: old pharmacy ("The Sorcerer's Apprentice"), inn ("Young Karl Marx"), hotel ("The Captain"), scholars' room ("Measuring the World") - everything seems possible.

Stop 1: Welcome to the Film City Görlitz
Stop 2: The Grand Budapest Hotel
Stop 3: European Film Location of the Decade
Stop 4: Film Location Brauner Hirsch

Guided Tour through an original Film Location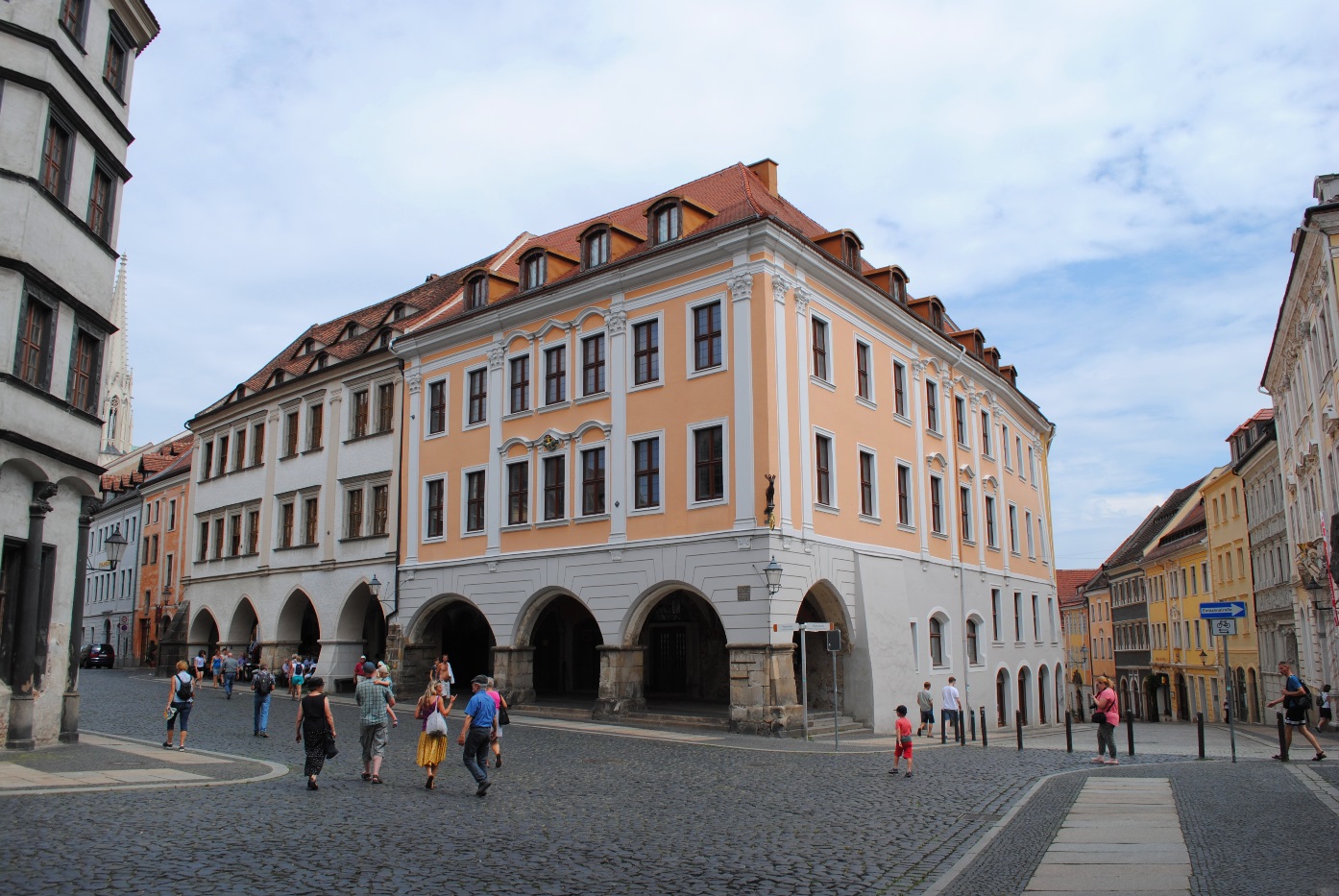 Stops at Berliner Straße (Corner to Hospitalstraße)

Stop 5: Der Zauberlehrling / The Sorcerer's Apprentice
Stop 6: FABIAN: Going to the Dogs
Stop 7: Wolfsland
Stop 8: Film Office Görlitz & Saxon Film Academy

More Information in the Filmography