The World as a Guest in Görliwood
Görlitz never ceases to excite with oodles of charm and a romantic atmosphere. Even well-known Hollywood producers rave about the authentic and diverse scenery of the town and its unique architecture. The city remained nearly unscathed during the Second World War, and with its 4.000 or so historical buildings spanning 500 years, it provides a convincing image of different eras and enormous inspiration for many filmmakers. Several films made in Görlitz were awarded and some even won the Academy Award.

It was in the 1950s, when Görlitz was used as a film location for the first time for the film den Film "Der Ochse von Kulm". Since then, about 100 films were made here, often requiring several days of filming during one year. And this is how the former insider tip turned into a popular film location with a diversely changeable face. New York, Berlin, Munich, Frankfurt, Paris, Heidelberg – Görlitz has represented all these cities in films. That is why in autumn 2017, film enthusiasts chose Görlitz to be the "Best European Film Location of the Decade".

When it comes to dealing with stars, Görlitz shows its professional side. Even with a wide array of star actors like Ralph Fiennes, Willem Dafoe, Bill Murray, Tilda Swinton, Jude Law, Jeff Goldblum and Adrien Brody shooting for "The Grand Budapest Hotel", the locals stay cool. VIPs appreciate that. Emma Thompson, playing amongst others with Brandon Gleeson and Daniel Brühl in the filming of Hans Fallada's novel "Alone in Berlin" in April and May 2015, stressed: "Görlitz is very peaceful and its inhabitants unbelievably friendly."
After all, the film shootings are an important economic factor as well, since hotels, guesthouses and restaurants benefit from the presence of the film crews. It is highly likely that you happen to see a star at one of the restaurants, and this is what attracts many guests. Furthermore, local craftsmen, dealers and service providers get special assignments for the film production companies and thus, contribute to the success of the films.
Take the opportunity to strike up a conversation with the locals. Many of them have already played a part as an extra in an important film. Often they speak of a unique experience on the film set, of the original film locations and their experiences with the stars.
Film enthusiasts and visitors also have the chance to discover the historical centre of the town on a guided film tour. In the tracks of international stars, you can experience Görlitz as an authentic film set – exactly the right choice for those who want to see this city not only on the big screens.
And the Oscar goes to…
Görlitz has already received 6 Oscars® for films that were shot in the film city. An Oscar® for her leading role in the film "The Reader" received Kate Winslet; Christoph Waltz won the Oscar as Best Supporting Actor for "Inglourious Basterds". Görlitz especially cheered at the total of four Oscars® for the Hollywood comedy "The Grand Budapest Hotel" by Wes Anderson, which was shot almost exclusively in the city. Among them is also the Oscar® for Best Production Design - this makes the people of Görlitz of course particularly proud.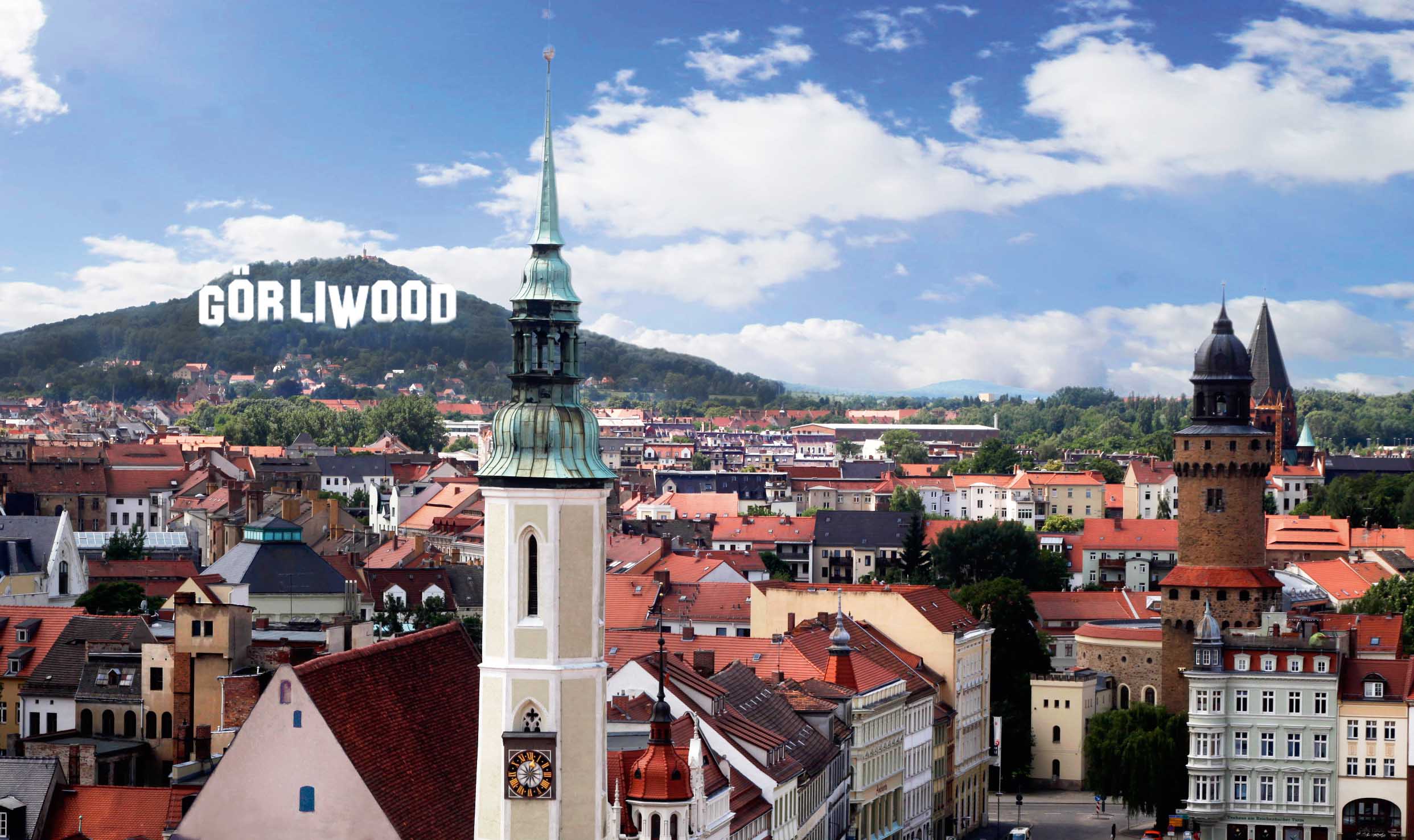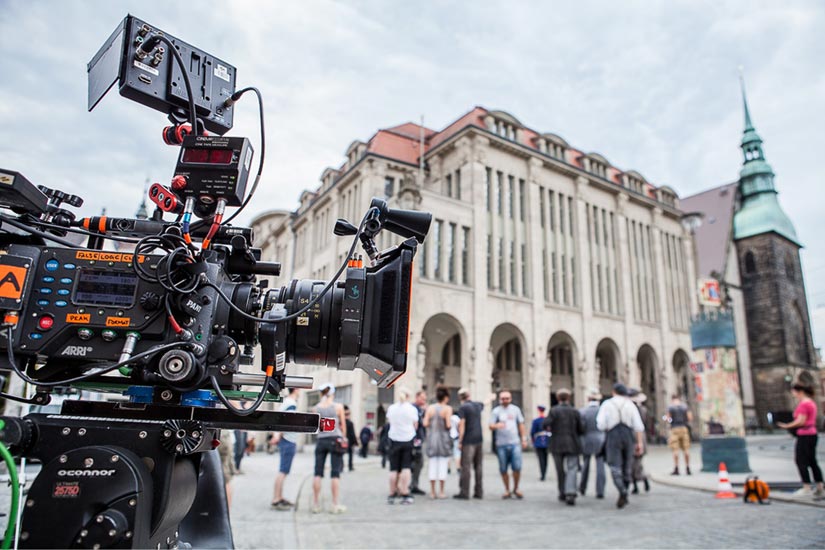 Flyer Film City Görlitz
All information on the film city Görlitz is available in the flyer "Welcome to Görliwood": compact and informative. Apart from numerous photos and excerpts from the filmography, there is a map depicting selected film locations.