In addition to a lot of history, culture and nature experiences, your physical well-being is also taken care of during your stay in Görlitz. Culinary delights almost always go hand in hand with experiencing the special atmosphere. A look at the menus in the German-Polish Neisse city reveals an astonishing variety. Here you will of course find numerous traditional dishes with references to Silesian, Saxon and Polish cuisine. But that is far from being everything offered. The restaurateurs and chefs present creative combinations of regional products, vegan and vegetarian delicacies, new interpretations of classic dishes and of course always a lot of taste.
How Delicious Tastes
Guests with a hungry stomach and an appetite for something special are spoiled for choice. Of course, there are the traditional German and Polish dishes, as well as regional specialties. "Schlesisches Himmelreich" (Silesian Kingdom of Heaven) stands out from the rather simple Silesian cuisine. It consists of smoked pork neck, dried plums, apricots, a few juicy dumplings as well as flour and butter for the sauce. You should also try "bigos", the Polish national dish – a stew made from sauerkraut, white cabbage, wild mushrooms and various types of meat and sausage.
But the choice is even bigger: tender or hearty, vegan or steak, savory or sweet, slow food or pizza – the Görlitz restaurateurs show not only culinary art, seasonal inspiration and good taste, but also a hearty portion of imagination. You're in for a surprise!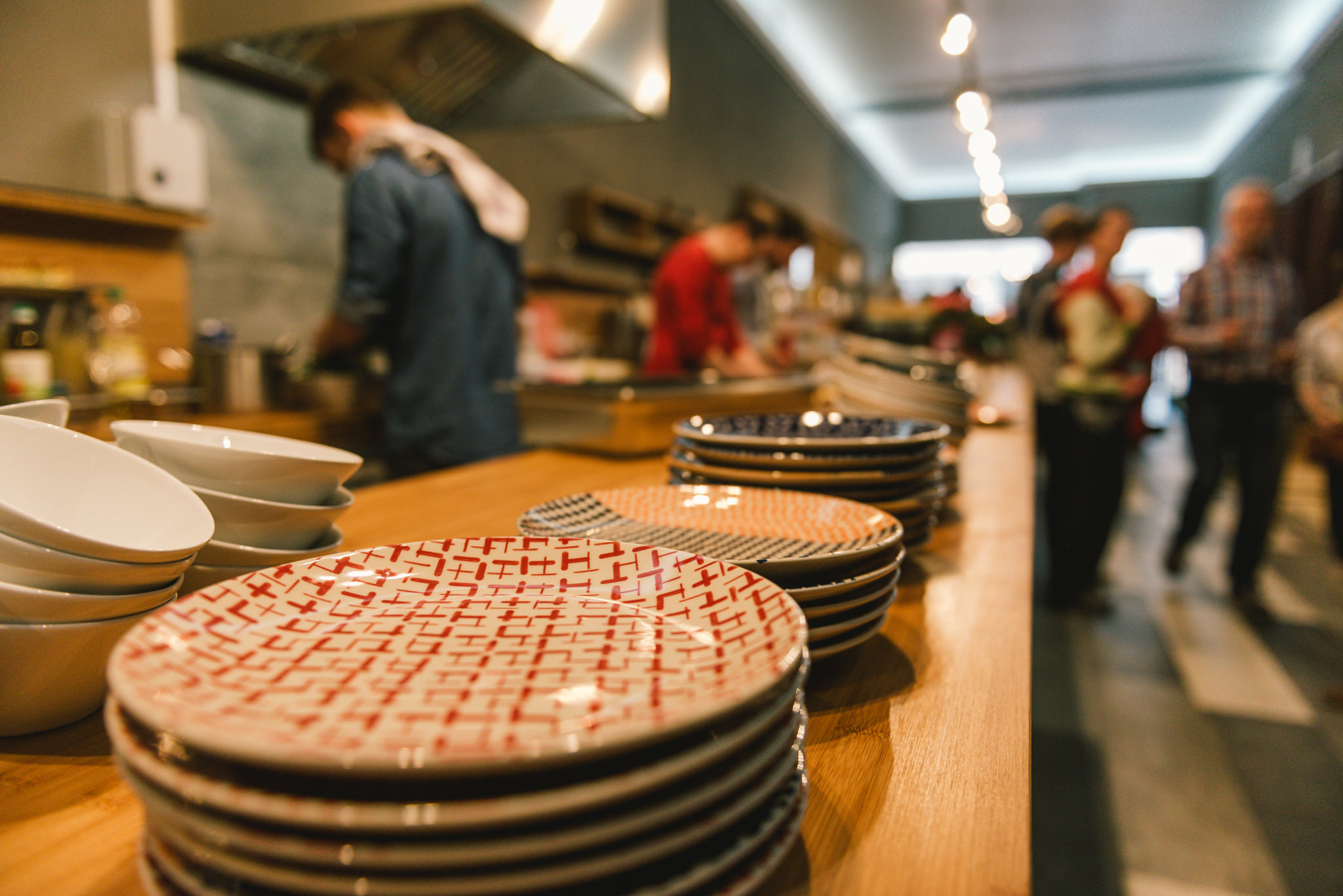 (c) Paul Glaser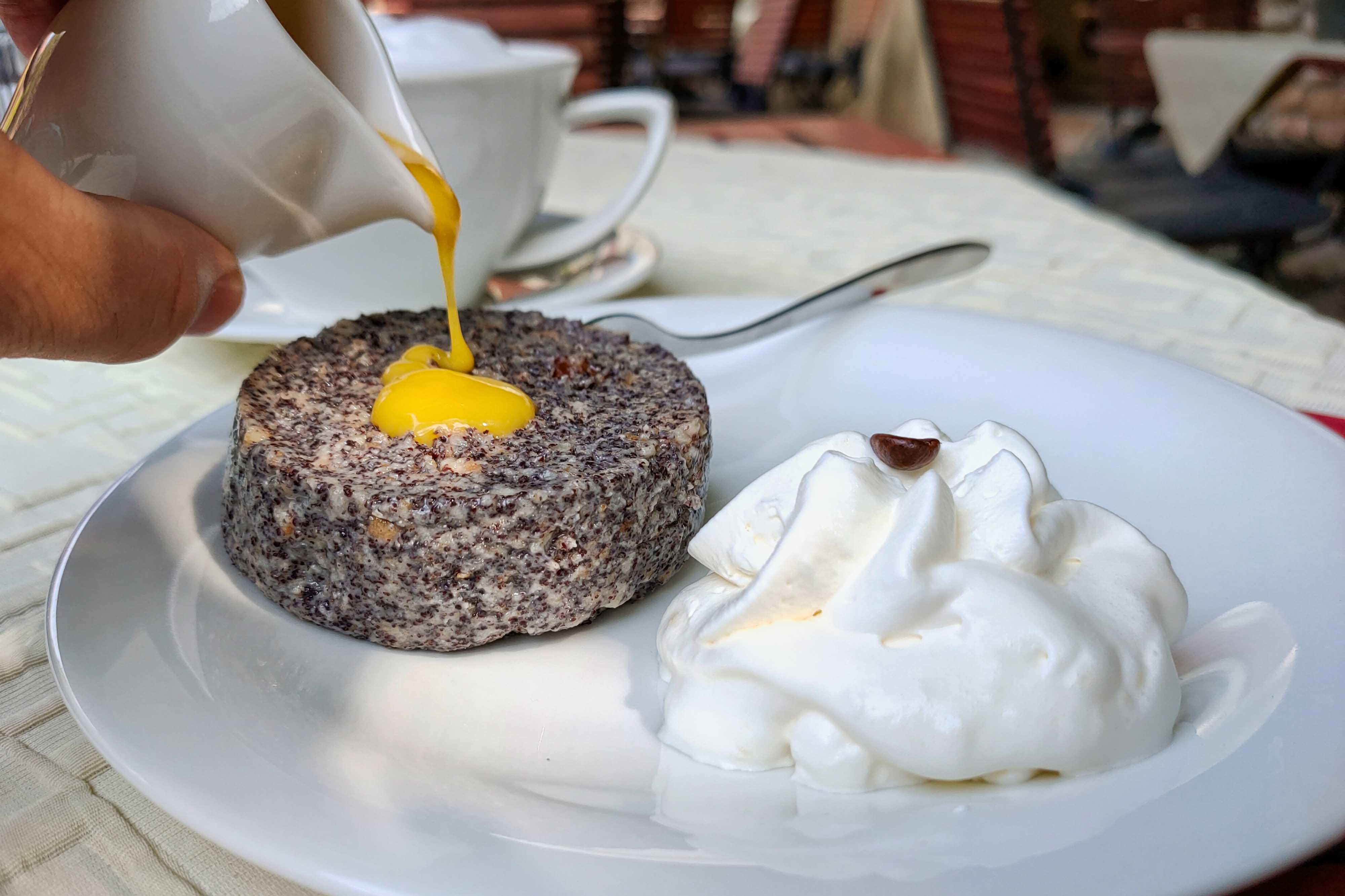 "Mohnpiele" or poppy seed dumplings with egg liqueur
(c) Frank Hamm
Sweet Temptations
The cafes and pastry shops of Görlitz beckon with all sorts of sweet sins of the art of baking; poppy seed fans in particular will get their money's worth with poppy seed cake with streusel. Those with a sweet tooth should definitely try Silesian "Mohnklöße" (poppy seed dumplings). Freshly sprinkled with sugar and cinnamon, they are typically served in a glass dish.
The numerous ice cream parlors promise to help you cool off in the summer – all with different, sometimes very individual self-made creations. Soft ice cream, vegan organic ice cream or large sundaes. Sample your way around town.
An Experience for all of the Senses
Gourmets can go on a culinary journey of discovery around the Untermarkt and Obermarkt, in Neißstraße, Peterstraße and Weberstraße. A large selection of cafés, restaurants and pubs have been established here. No two places are alike and each one has its own story to tell. Wonderful outdoor seating and romantic inner courtyards, historic walls and torch-lit vaults create a unique atmosphere of well-being. But that's not all: you can also enjoy a wonderful feast on the Neisse in Zgorzelec with a view of the old town, the rushing waters of the Neisse River or directly on Lake Berzdorf with a view of the water and fresh country air.
It's not uncommon for gastronomy and experience to have a special symbiosis, such as in the case of the vegan sewing café "Herzstück". What lies behind it? Take a peek inside and find out.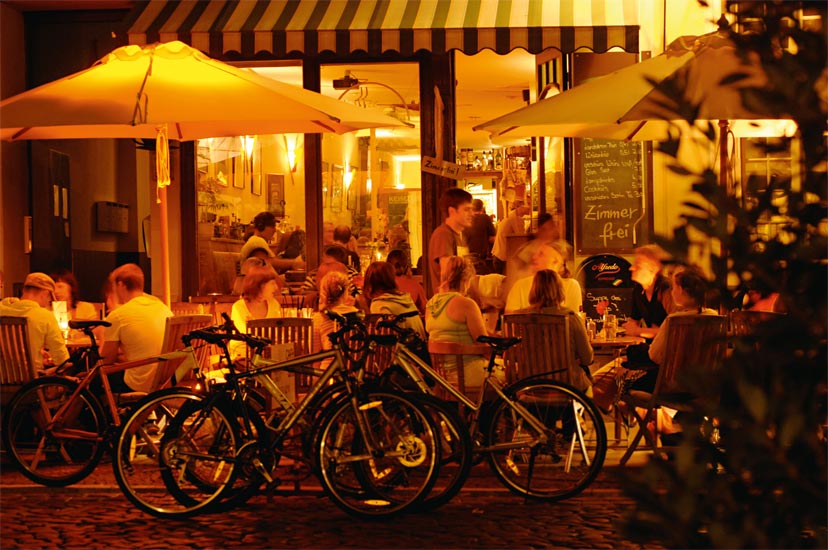 (c) Sabine Wenzel
Produced and Bottled in Görlitz
City Brewers and other Masters of Good Taste
Görlitz was already known as a beer town in earlier times, as there were numerous brewery cellars in the old town. Industrially, the popular Landskron beer has been produced here since 1869 in the Landskron Brewery – today an industrial monument – in meter-deep vaulted cellars. Parallel to this, several craft beer breweries have established themselves in recent years, making Görlitz a real beer town again today.
But it's not just our brewers who are masters of their craft. It's also worth taking a look at the counters and displays in other factories: handmade chocolates, freshly roasted coffee, the most beautiful butcher shop in Germany and, not to be missed, Liebesperlen, the smallest Görlitz delicacy.


Regional, Sustainable and Delicious
From Farm to Table
Rainkost Görlitz ensures that fresh, daily harvested vegetables from the fields of Görlitz end up in the kitchens of Görlitz's restaurants. This project was initiated by the Obermühle Görlitz and Rainkultur Görlitz and is based on the idea of solidarity agriculture. Each establishment, of which there are currently ten, pays a fixed monthly contribution to the project and in exchange receives vegetables grown close to nature and permaculture in Görlitz Biesnitz. In 2020 the project was even awarded a prize for innovation in tourism in the county of Görlitz for the category accommodation/gastronomy and won the audience award in the same year, a testament to the farm to table movement.
Participating restaurants: Restaurant Obermühle Görlitz, Restaurant & Bar Horschel, Café Herzstück, Romantik Hotel Tuchmacher, Hotel, Restaurant & Spa Insel der Sinne, Bar & Restaurant Salü, Restaurant Mediteranos, Jakobs Speiselokal, Bistro & Bar N13, Sudost, Bierblume Görlitz, Jugendkulturzentrum Basta!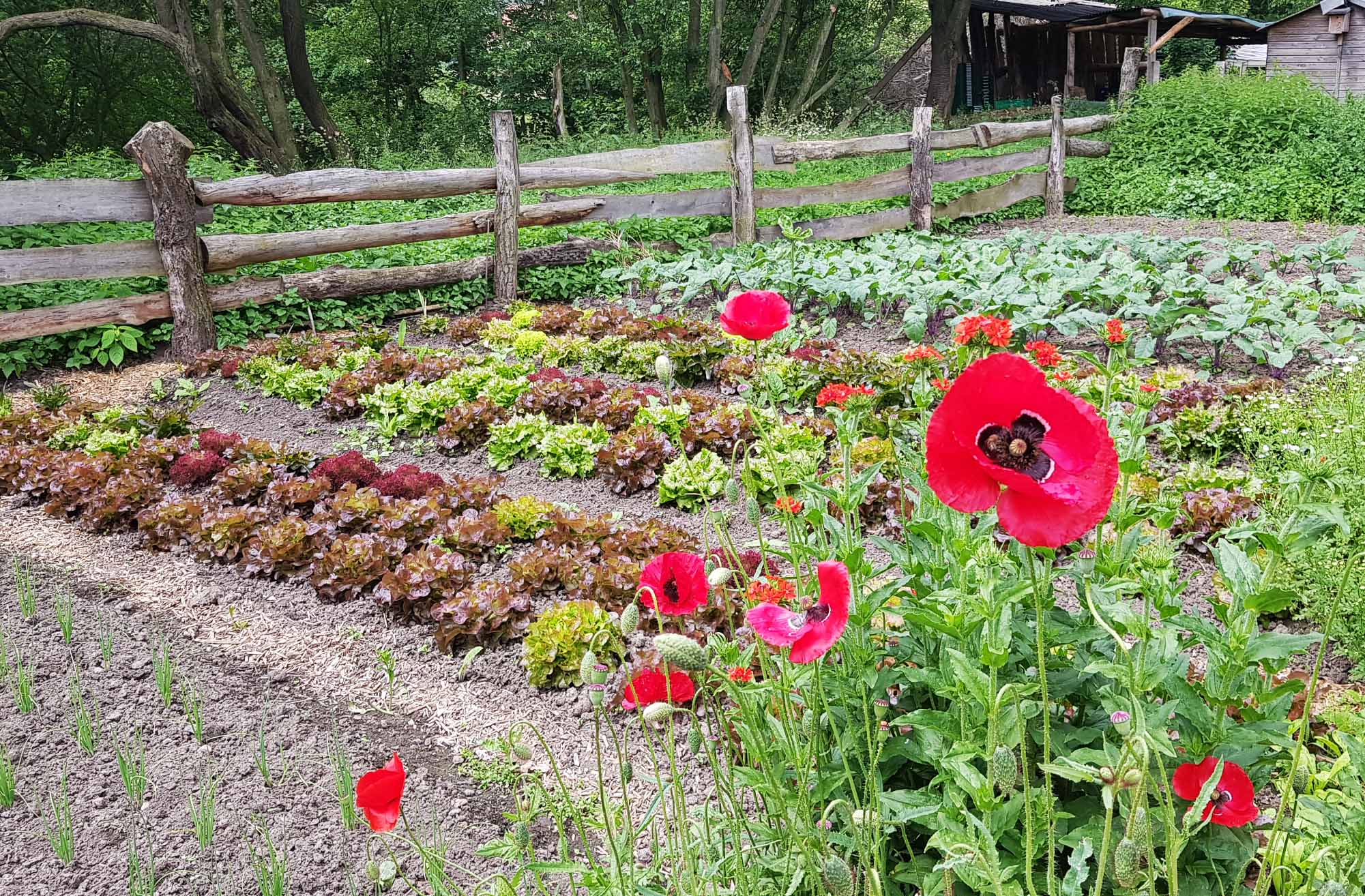 The field of Rainkultur in Görlitz/Biesnitz, (c) Europastadt GmbH
PS: You can also visit the farm.
Naschallee – a Regional Market with Heart
Once a month, the Naschallee on Elisabethplatz becomes a popular attraction and reason to linger for many visitors. Merchants offer their exclusively regional products here – including fruits, plants, cheese and meat, but also handmade crafts. Complementing the weekly market on Elisabethstraße, which is open almost every day, the Görlitz Naschallee is a special treat, which offers a unique market atmosphere under the leaves of mighty chestnut trees in addition to its goods on offer.
Dates 2023
06.05., 8 a.m. to 2 p.m., Elisabethplatz
03.06., 8 a.m. to 2 p.m., Elisabethplatz
01.07., 8 a.m. to 2 p.m., Elisabethplatz
05.08., 4 p.m. to 10 p.m., Elisabethplatz
02.09., 8 a.m. to 2 p.m., Elisabethplatz
Market days:
Mondaty to Friday from 8 am to 5 pm
Saturday from 8 am to 1 pm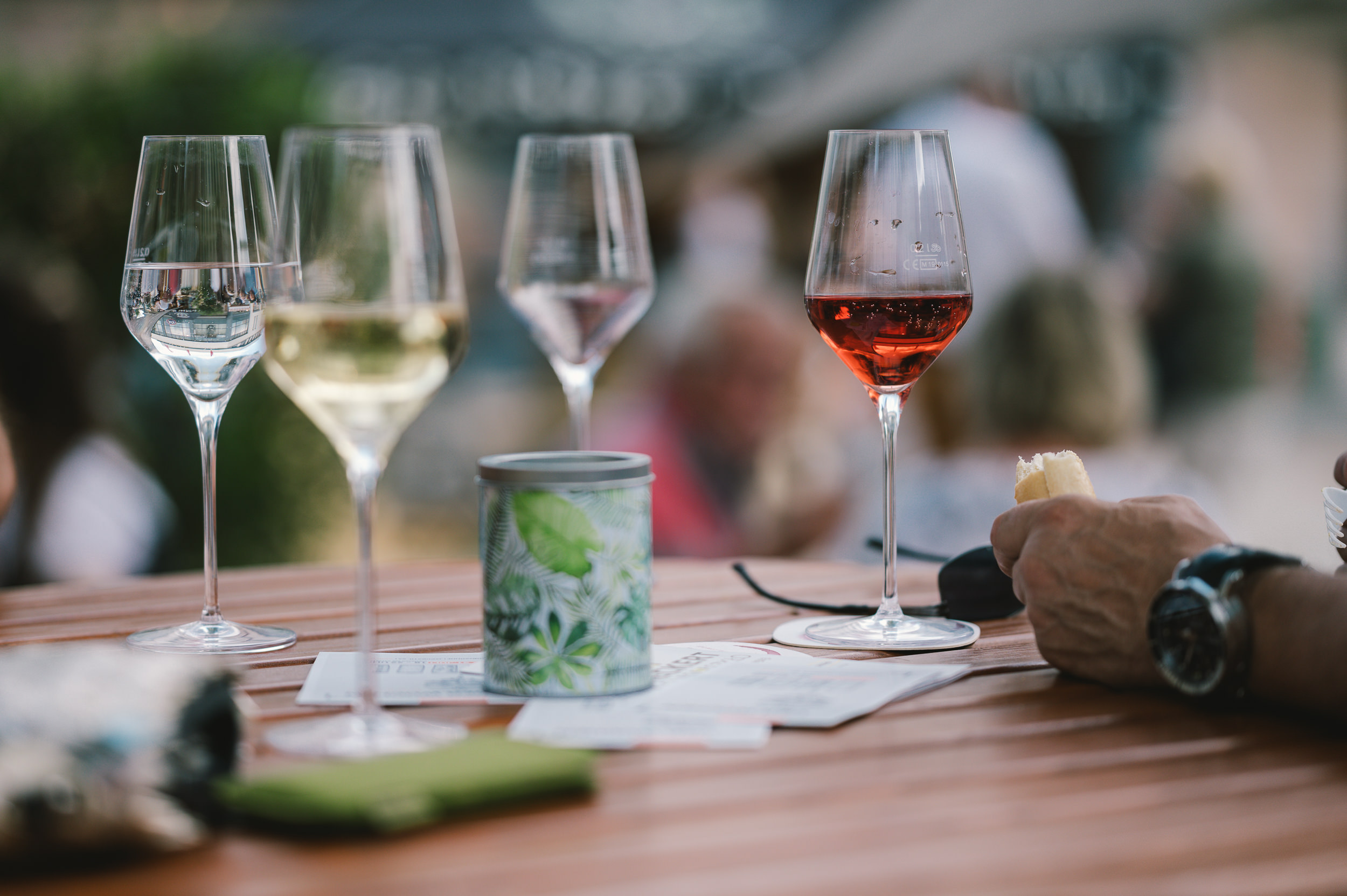 (c) Paul Glaser
Event Tip
Coolinaria – German-Polish wine and gourmet festival, 24th of June 2023
In the sophisticated atmosphere of Görlitz's city centre, enjoyment is the order of the day. You get to know regional producers and restaurateurs, brewers and winemakers from Germany and Poland. At Coolinaria, guests can of course taste and enjoy, but they can also have a relaxed chat with the producers.
The next Coolinaria will take place on 22 June 2024 at Postplatz.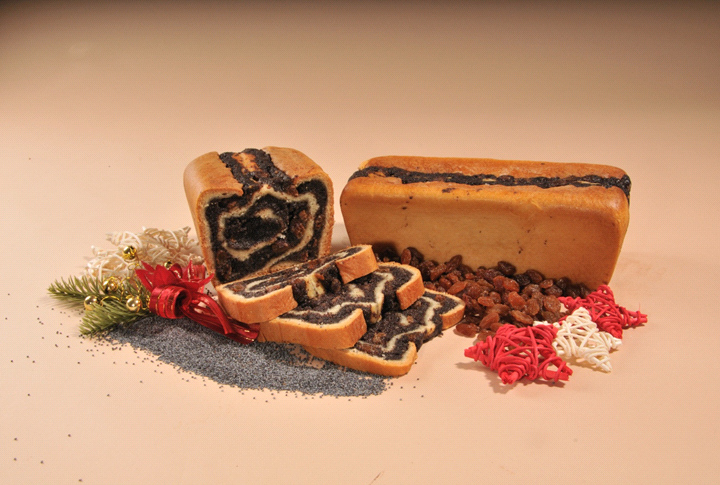 (c) Bakery Tschirch
Silesian Specialties at Christmas Time
Görlitz is the place to be for those who crave a special treat during the Advent. The Silesian art of baking conjures up numerous delicacies such as the poppy seed stollen. Legend has it that the mountain spirit Rübezahl personally helped to invent the Liegnitzer Bombe.
Among the Görlitz butchers there's a special competition each advent: who produces the best Christmas sausage? In addition to many secret ingredients, there is always a hint of lemon.
Guten Appetit – enjoy your meal!