(c) Matthias Popp / So geht sächsisch
Welcome to Görliwood!
Visitors to Görlitz can go on a expedition in the film city. That means mainly to stroll along the streets and discover backdrops. A guided tour to film locations called A walk through film locations in Görlitz gives a first orientation. But also away from the numerous and diverse backdrops, you can experience Görlitz as a film city in many different ways – at festivals, events and with special offers. Have fun and enjoy!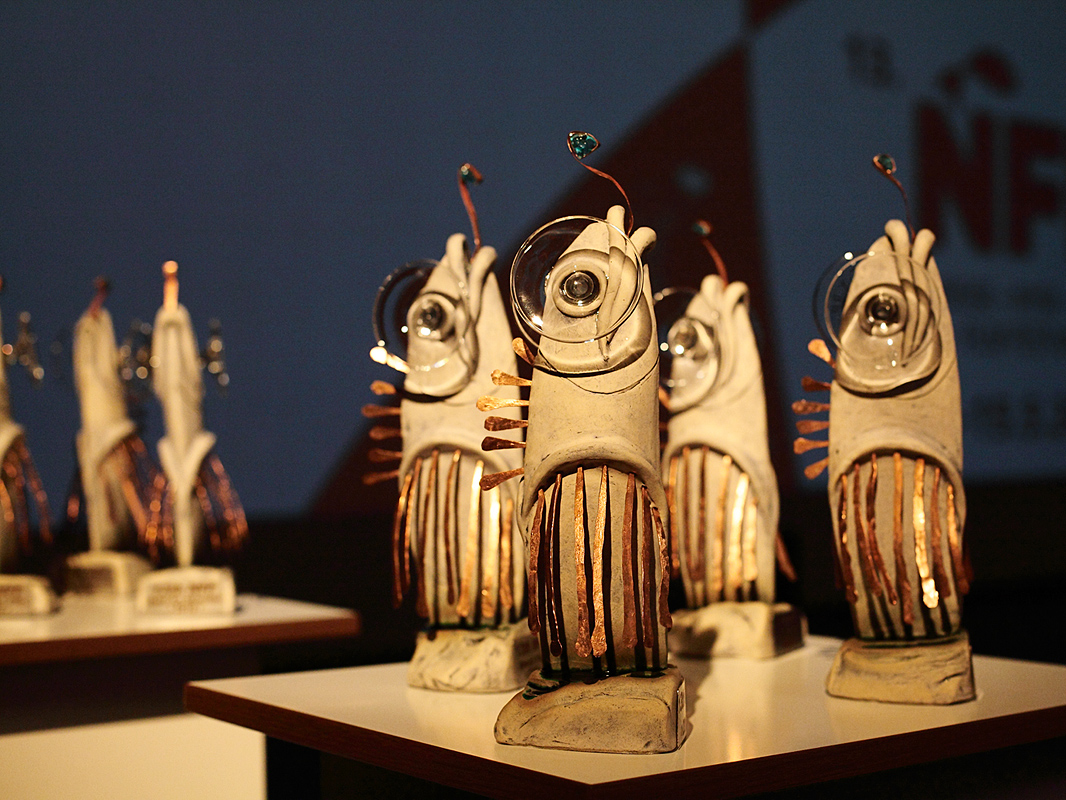 The Neisse Film Festival
One festival – three countries! The Neisse Film Festival takes place in the border triangle of Germany, Poland and the Czech Republic every year in May. Since 2004, the festival has offered a forum to young filmmakers from all the three countries. Furthermore, it introduces renowned films and directors to the respective neighbouring audience and dedicates to key topics.
Its genre-crossing and tri-national character with border-crossing events at about twenty different locations along the Neisse River, such as art house cinemas in Görlitz and Zgorzelec, is special and unique. On five festival days, more than 100 films are displayed in three competitions and in diverse film series. Exhibitions, readings, concerts and parties are held as well.
Altogether eight "Neisse Fish" are awarded to the winners of the Neisse Film Festival, inter alia for the Best Motion Pictures, Documentaries, Short Clips and Favourites of the Audience, for the Best Acting Performance and the Special Award of the Saxon Film Association. Apart from this, the city of Görlitz awards the prize for the Best Production Design. Website
The Görlitz Meridian Nature Film Award
This is the only nature film award in Germany, which honours the complete works of a filmmaker. The sponsor group of the Görlitz Museum of Natural History has awarded the Meridian Nature Film Award since 2001. A professional jury composed of TV producers, nature filmmakers and authors selects the winners. Amongst others, Dirk Steffens, Ranga Yogeshwar, Jan und Melanie Haft, Heinz Sielmann and Volker Arzt belong to the list of winners. They receive their award at a festive ceremony held in the Humboldt-Hall of the Görlitz Senckenberg Museums of Natural History. In the run-up to the ceremony, they present and explain selected films documenting their life's work and its development.
Website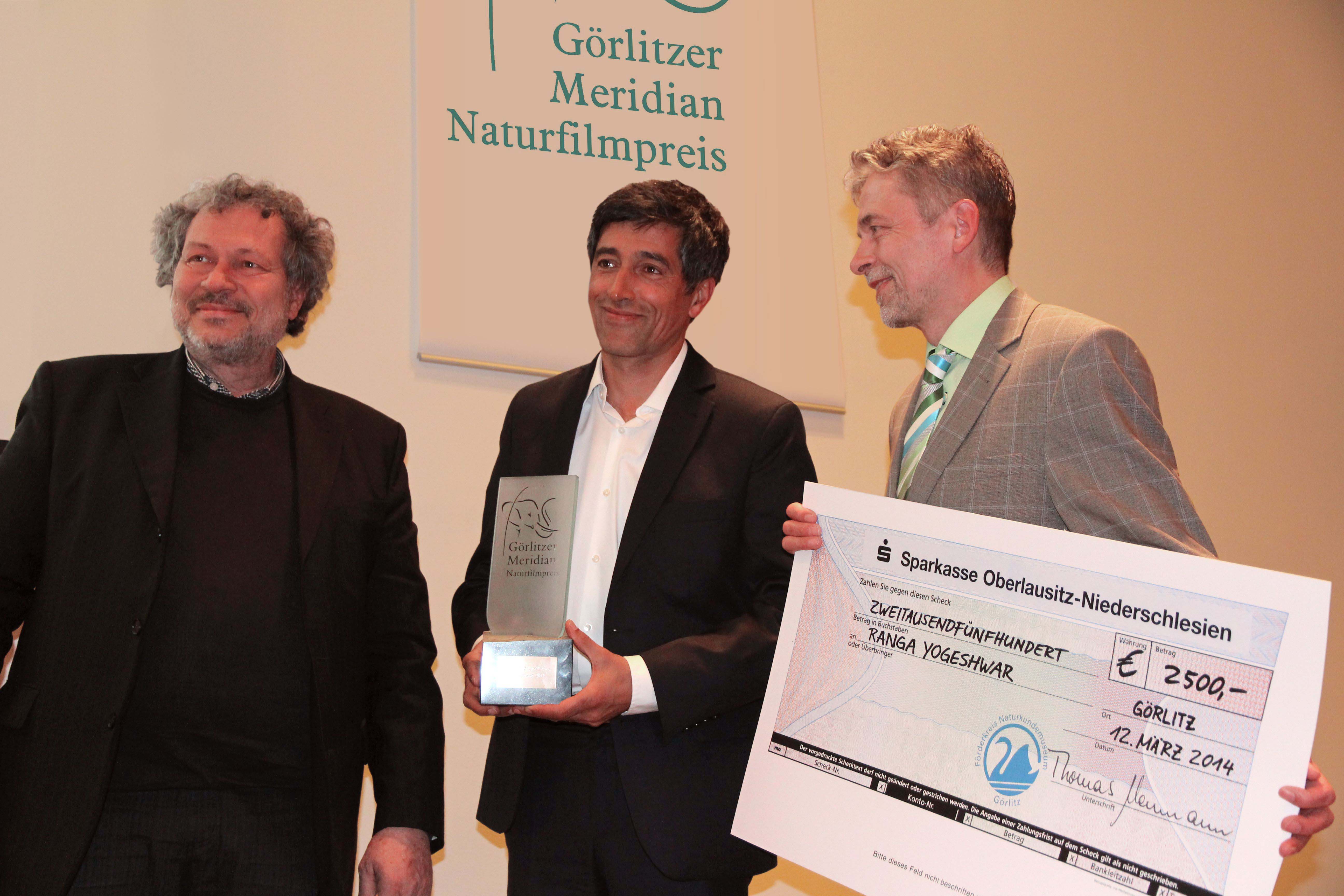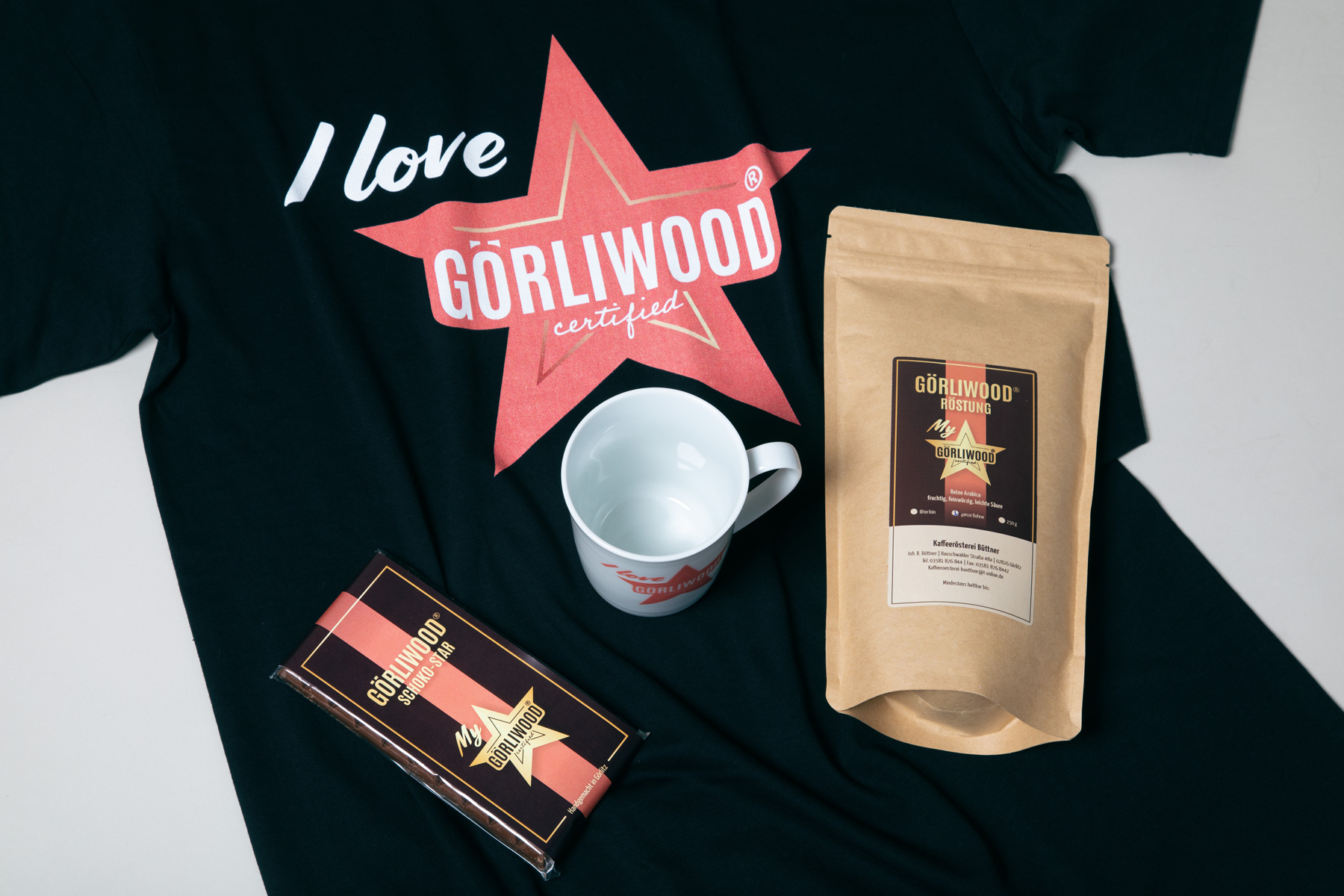 The film city to take away
Film and Görlitz fans can do that with items from the exclusive Görliwood collection. Mugs, bags, T-shirts and much more are available from the Görlitz-Information.
Cinemas and premieres in the film city
Of course, there are cinemas in Görliwood, too! Apart from the big Filmpalast with several auditoriums, there are even two art house cinemas inviting film enthusiasts.
For some of the films produced in Görlitz, exclusive previews took place at the cinema – often held even in the presence of the film crews and actors. Within the framework programme, they gave an insight into on-site production and talked to their fans. Always an exciting event for all participants.
Filmpalast Görlitz
Address: Jakobstraße 16 | tel. +49 3581 40 52 88
Website: www.goerlitz.filmpalast-kino.de
Camillo
cosy couch cinema and pub showing several series of films: documentaries on Mondays, original films with subtitles on Tuesdays, family films on Saturdays
Address: Handwerk 13 | tel. +49 3581 66 19 20
Website: www.camillokino.de
Offkino Klappe die Zweite
35 seats with CaféBar
Address: Nonnenstraße 18/19 | tel. +49 3581 66 71 10
Website: www.klappe-die-zweite.com
Kino Zgorzelec
Address: Armii Krajowej 52a, 59-900 Zgorzelec/PL | tel. +48 75 671 14 10
Website: multikino.pl/kino/zgorzelec
KINO Poza Nova w Domu Kultury
Address: ul. Parkowa 1, Zgorzelec/PL
Website: pozanova.zgorzelec.eu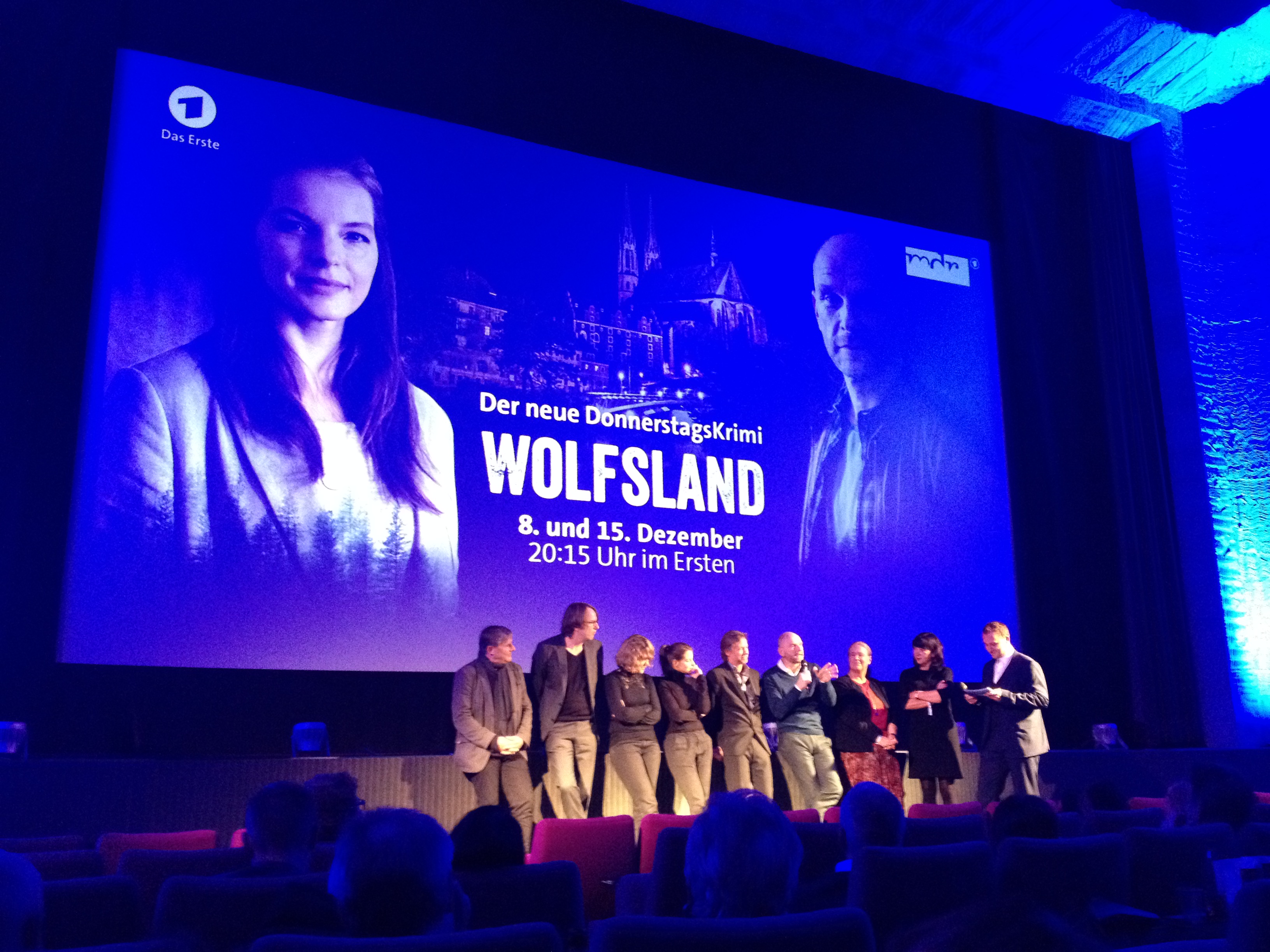 Film and Hospitality
Eating sausages like Bill Murray, drinking coffee like Yvonne Catterfeld, sleeping like Emma Thompson, shopping like Kate Winslet? It is no problem here in Görlitz! Just like any other guests of the city, film crews and actors enjoy visiting the local restaurants and hotels. Ask your hosts for their stories.
Escape Room with Themed Room about the Film City Görlitz
There have been puzzle adventures in Görlitz since September 2017. Groups of 2-6 players face the challenge to escape back to freedom within 60 minutes by answering the trickiest questions and by discovering hidden objects. One of the themed rooms is dedicated to the film city Görlitz. This offer is available only in German.
Website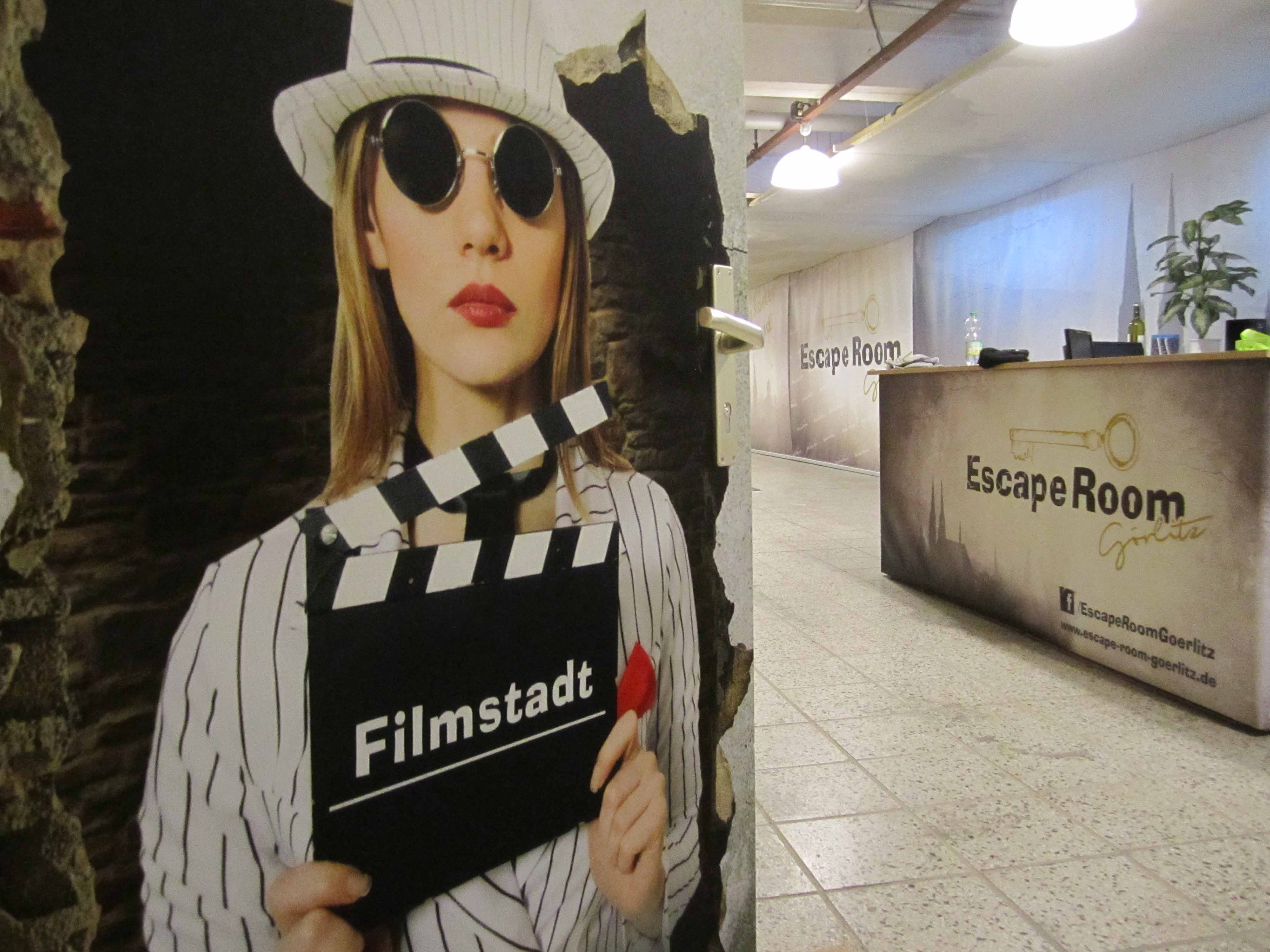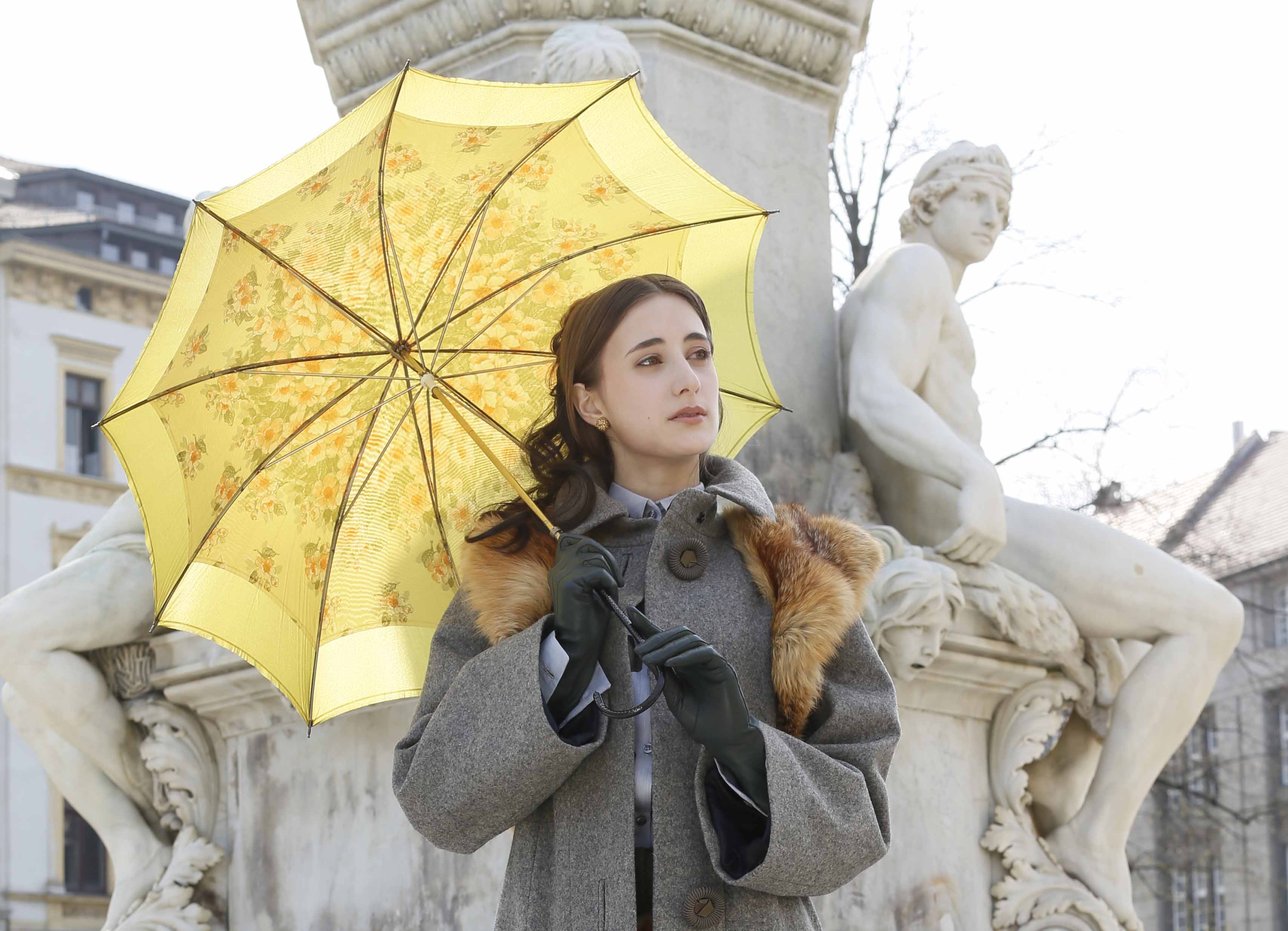 Görlitz for Fashion – inspired by Tradition and Backdrop
Individual lifestyle and relaxed creative space in front of a magnificent backdrop.
The unique cityscape, the international flair of the German-Polish European City and its tradition as a centre of cloth manufacturing attract and inspire fashion industry, which is always in search for unique shooting locations and individual motifs.