"I love Görliwood!"
The film city to take away
"I love Görliwood!" is the clear message of the new Görliwood® collection with the distinctive star. This includes classic souvenir like mugs, t-shirts for women and men, shopping bags and bath towels. Perfect for all Görlitz fans and film enthusiasts. But high quality products as chocolate and coffee are also new to the range. Regional partners and producers were deliberately selected for all products, such as Kaffeerösterei Büttner Görlitz, Zuckerwerk & Rebensaft, Möwe Frottana or Abraham Dürninger & Co GmbH Herrnhut.
All products are available from Görlitz-Information.
For further questions please contact us at willkommen@europastadt-goerlitz.de or at +49 03581-47570.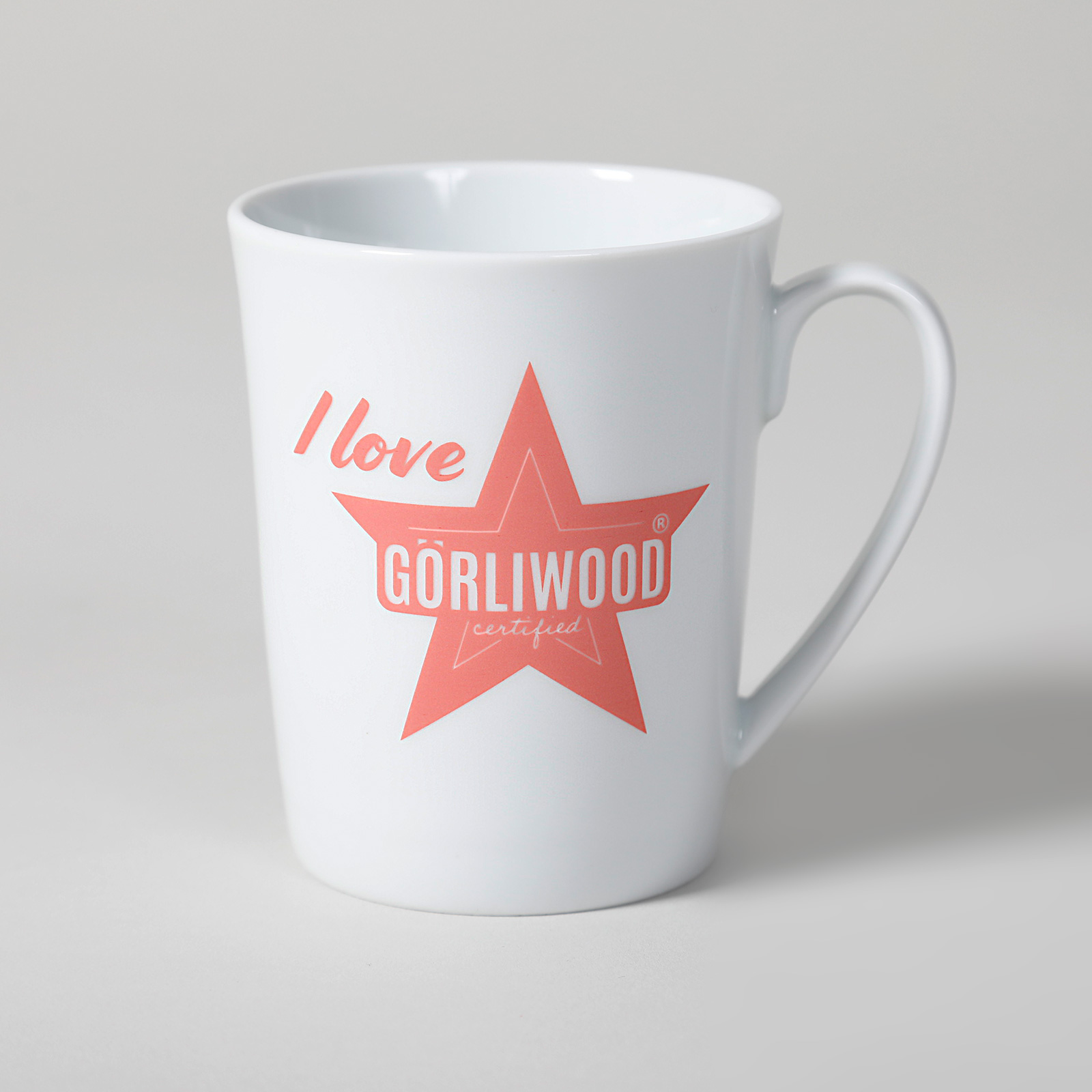 Mug
"I love Görliwood"
with shipping packaging, dishwasher safe
Price 10,00 Euro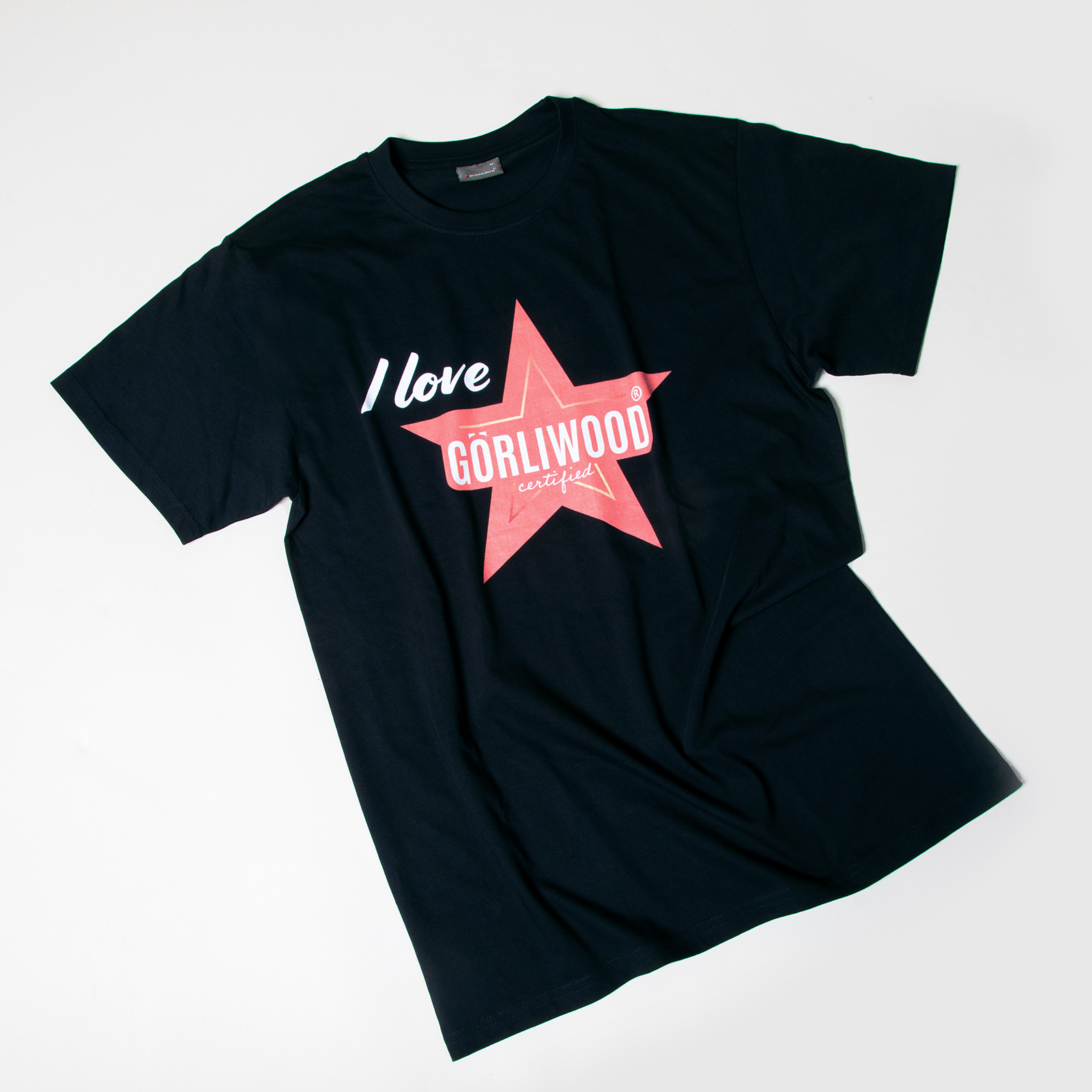 T-shirts
"I love Görliwood"
for women (sizes M, L, XL)
and men (sizes M, L, XL)
Price 18,00 Euro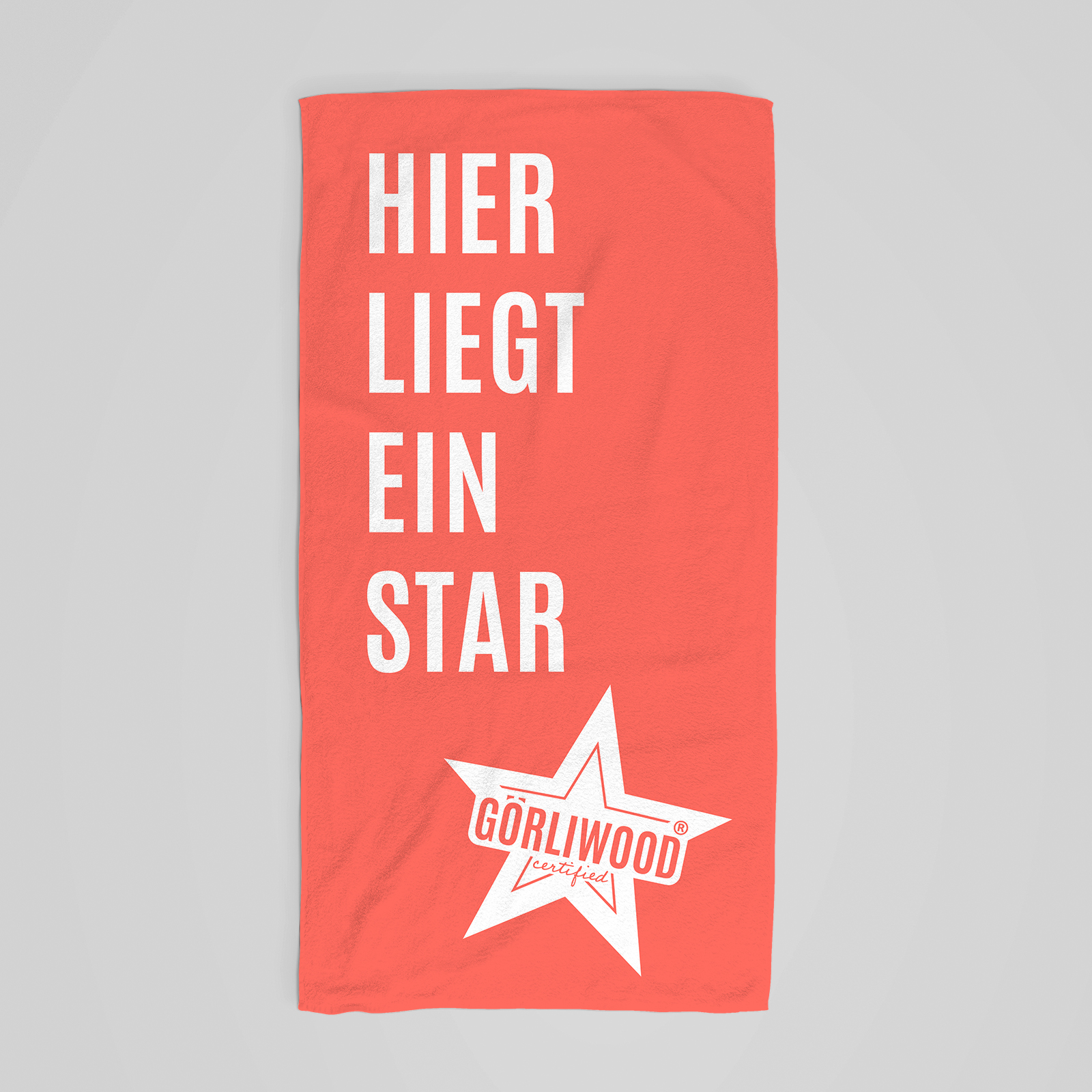 Bath towel
"Hier liegt ein Star"
Size 80x160 cm, terry toweling, 100% cotton
Made in Germany, environmentally friendly and tested for harmful substances according to Öko-Tex Standard 100
Producer: Frottana Textil GmbH Großschönau
Price 26,00 Euro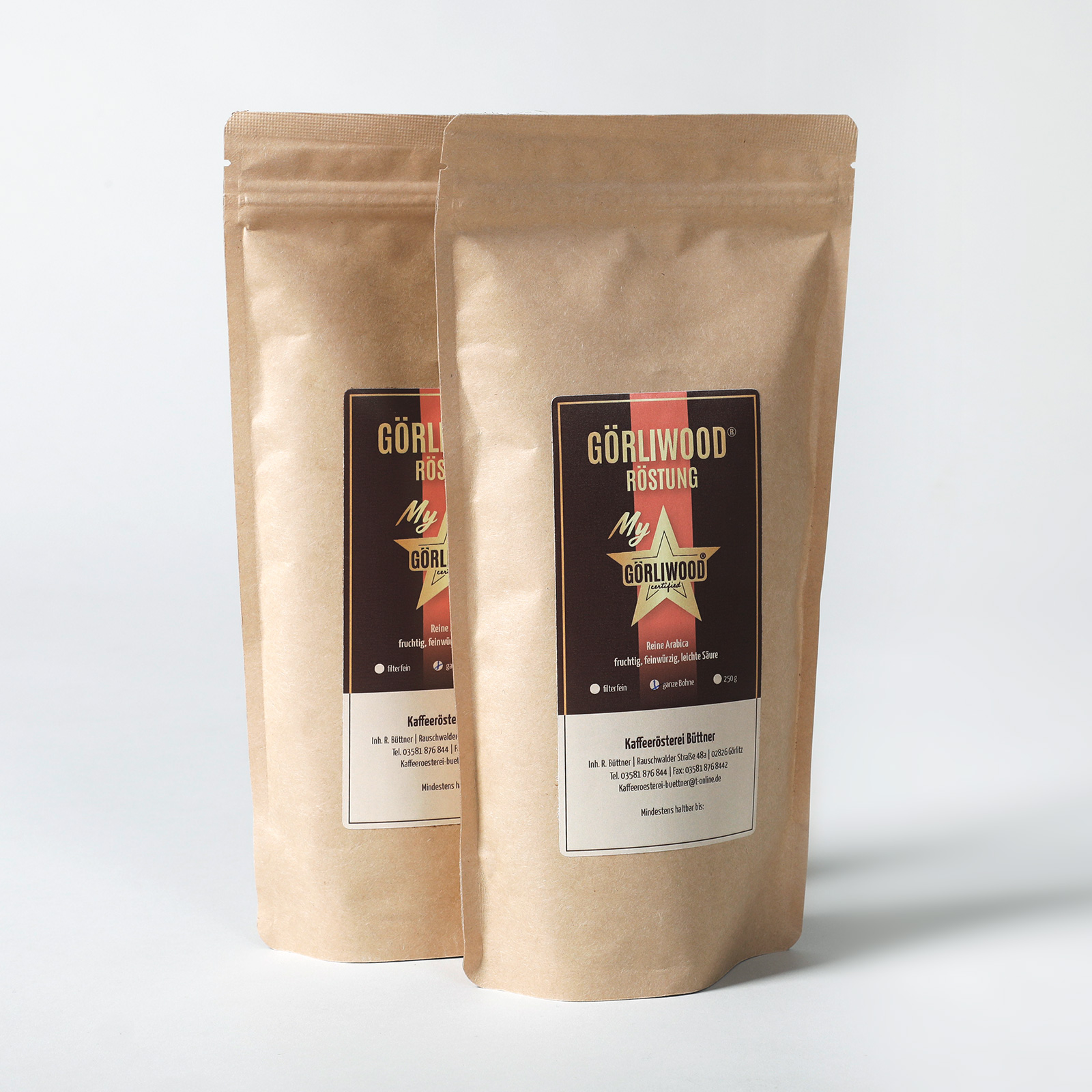 Coffee
"My Görliwood"
250g, pure Arabica (fruity, fine-spicy, light acidity)
whole beans or finely ground as a filtercoffee
Producer: Kaffeerösterei Büttner Görlitz
Price 8,80 Euro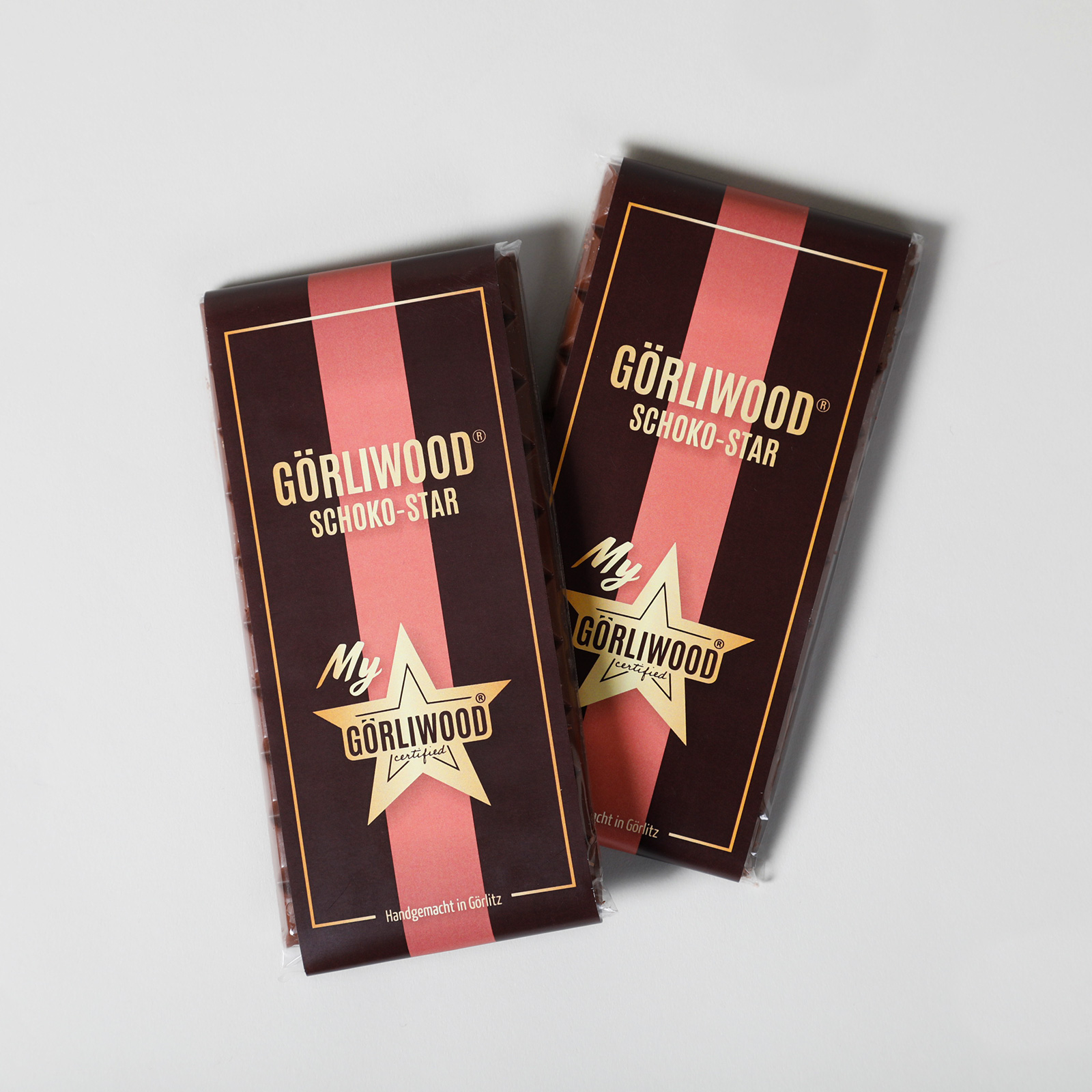 Chocolate
"My Görliwood"
100g bar, tart fine cocoa whole milk
at least 46% content of cocoa
Producer: Zuckerwerk & Rebensaft Görlitz
Price 6,00 Euro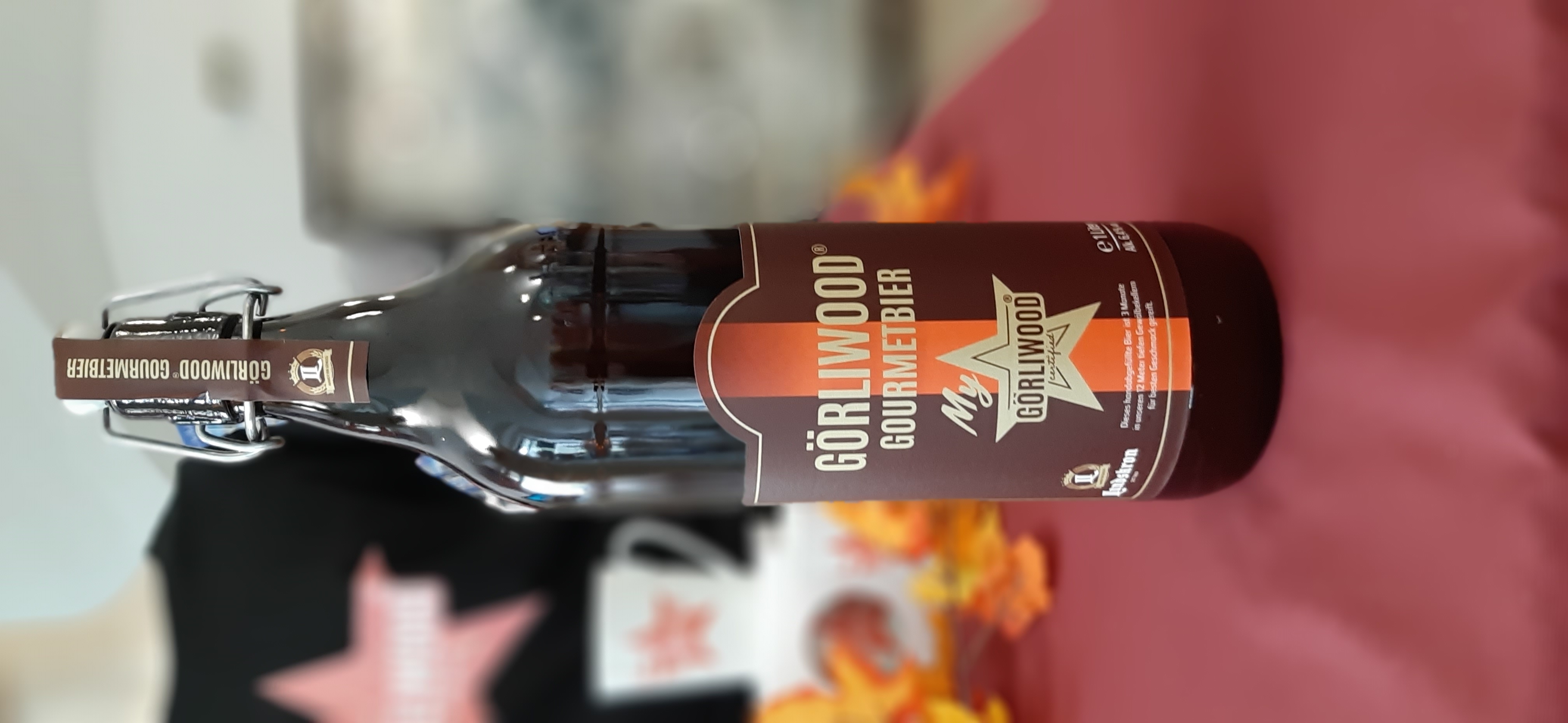 Gourmet beer
"My Görliwood"
1 l, alc. 6.4% vol., Naturally cloudy
Amber-colored strong beer according to the traditional brewing art: full-bodied, fine dry, malty aromatic
Producer: Landskron BRAU-MANUFAKTUR GÖRLITZ
Price 7,00 Euro