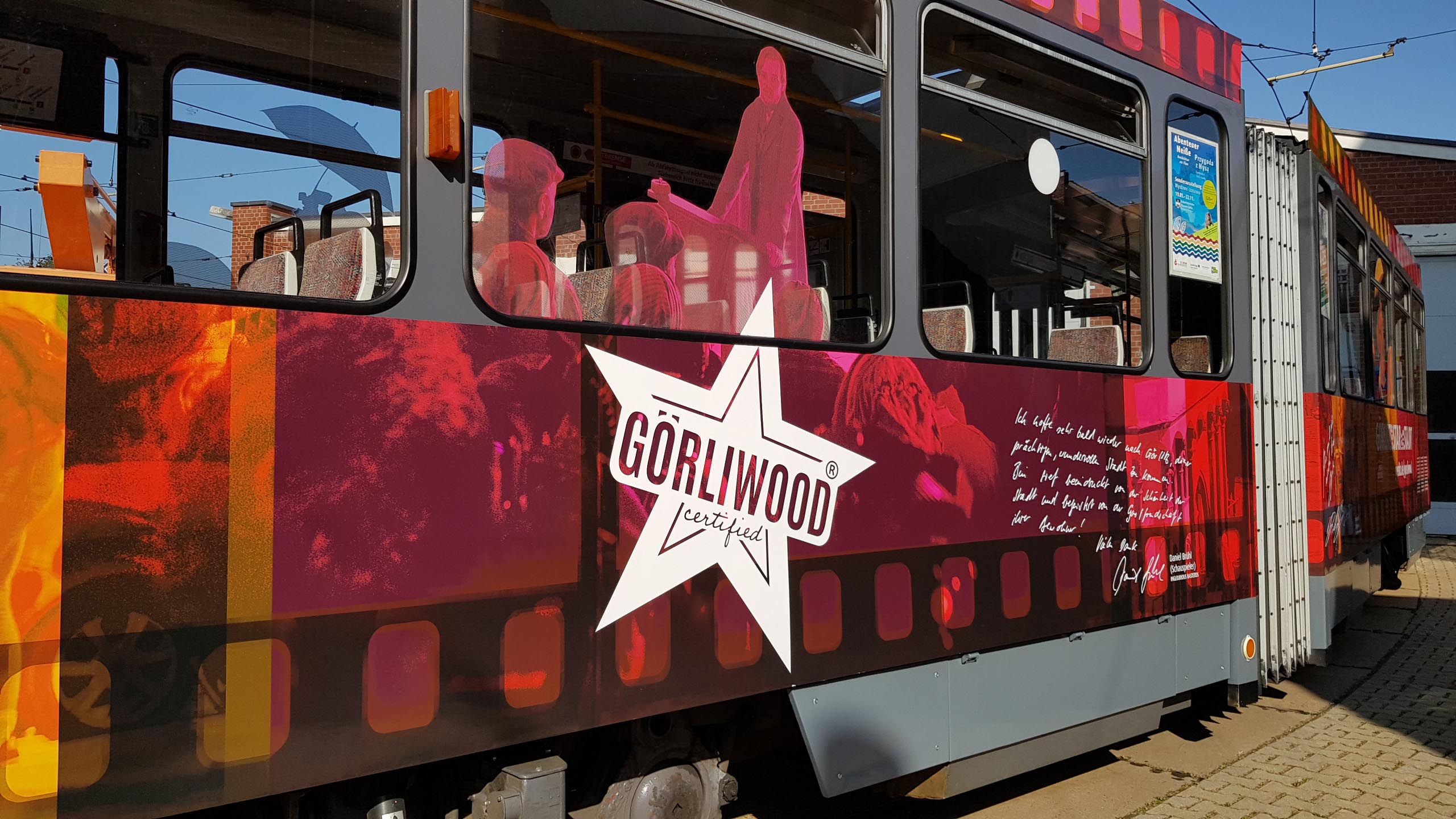 Photo: EGZ
A Tram designed in the Look of the Film City
Görliwood keeps picking up speed: Since September 22nd, 2020, the tramcar no. 2308 has been running through Görlitz, with its colourful film-design made to meet the style of the film city. Being on the move throughout the town, it follows the regular time schedule of the Görlitz public transport company Görlitzer Verkehrsbetriebe GmbH (GVB). The project was initiated by the European City GörlitzZgorzelec GmbH being responsible for the city marketing. General manager Andrea Behr: "The whole of Görlitz is a film city: from the film settings to the locals, who support the shootings. So, the motto of the tram is: "The City is the Star".
Trams have played an important role in several of the films shot in Görlitz, for example in "The Reader" and "Käthe Kruse". The Görlitz public transport company has supported the film productions a lot. Andreas Trillmich, general manager of the GVB, is enthusiastic about the new design of the tram: "In our opinion, the design is well-done, and we are happy that our trams have appeared as guests in one or the other film being produced in our unique town scenery. But to us, trams are not just cinematic jewels, but also, especially regarding our climate targets, an ecological means of transport which urgently needs to be developed and which has an impact on the mobility throughout the whole region. "
It is also conceivable to organise further activities to fill the tram with life, even beyond its normal operation.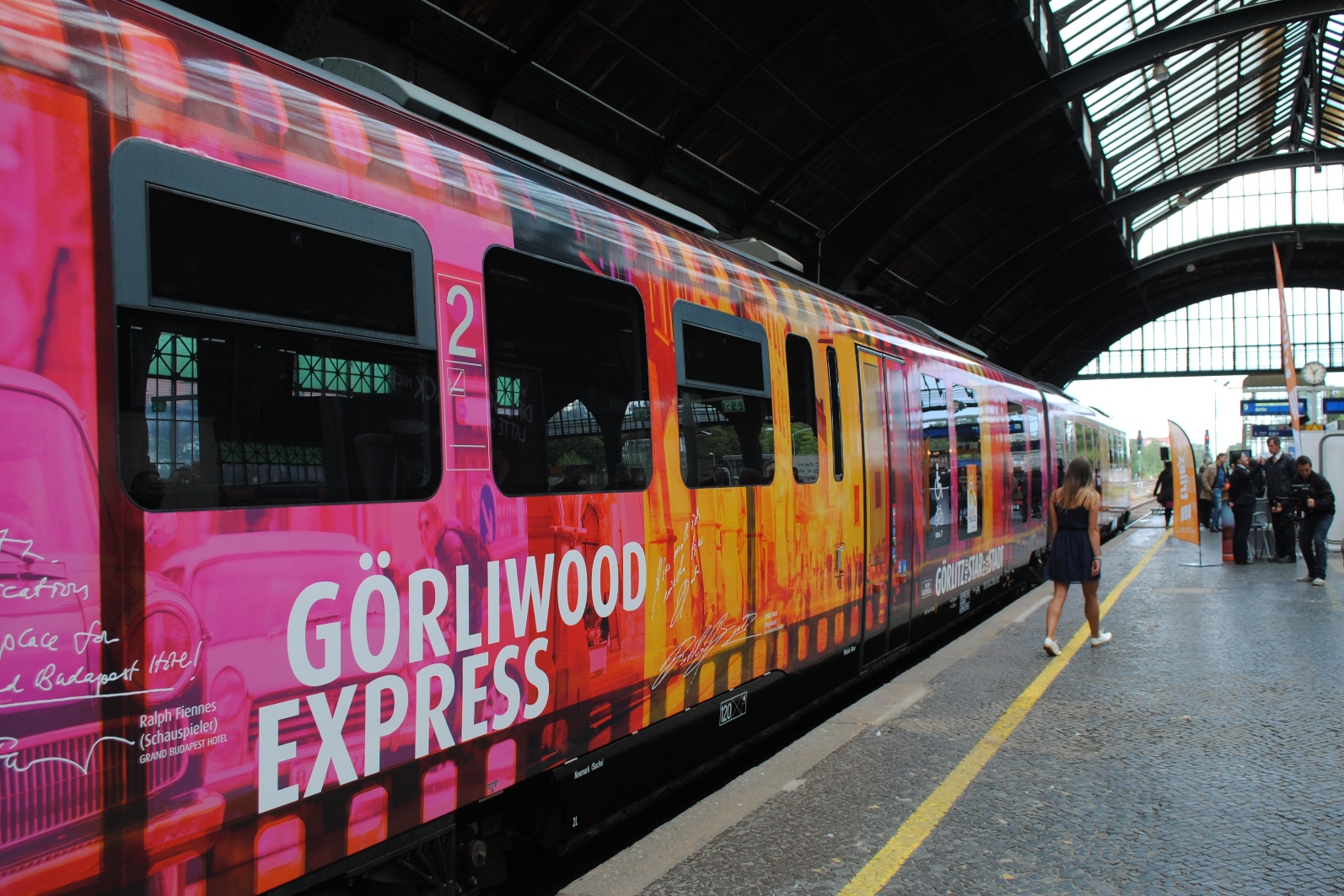 Have a Good Trip on the GÖRLIWOOD EXPRESS!
Since September 2017, the film train running between Dresden and East Saxony has tuned in visitors on a trip to the film city Görlitz. Thereby, the GÖRLIWOOD EXPRESS shows what film city really means: an authentic backdrop and hospitality of its locals. You can understand this from the large-size pictures and the quotations of the film stars written in the Golden Book of the city of Görlitz, like: "I have to come back here!" said by Detlev Buck.
The GÖRLIWOOD EXPRESS operates within the trilex rail network between Dresden and East Saxony. And it brings new life to the subject film – for example, readings on board the train or extra tours to visit previews in Görlitz are planned.
The GÖRLIWOOD EXPRESS was established by the European City GörlitzZgorzelec Ltd., the regional railroad and the Transport Federation Upper Lusatia Lower Silesia ZVON, supported by "So geht sächsisch" and the city of Görlitz.
Train Christening
Attention, Attention… arriving now: the #GÖRLIWOOD EXPRESS! Welcomed by a big audience, the rail vehicle, worthy of a film in itself, was officially presented and baptised on September 15, 2017 at the Görlitz railway station.