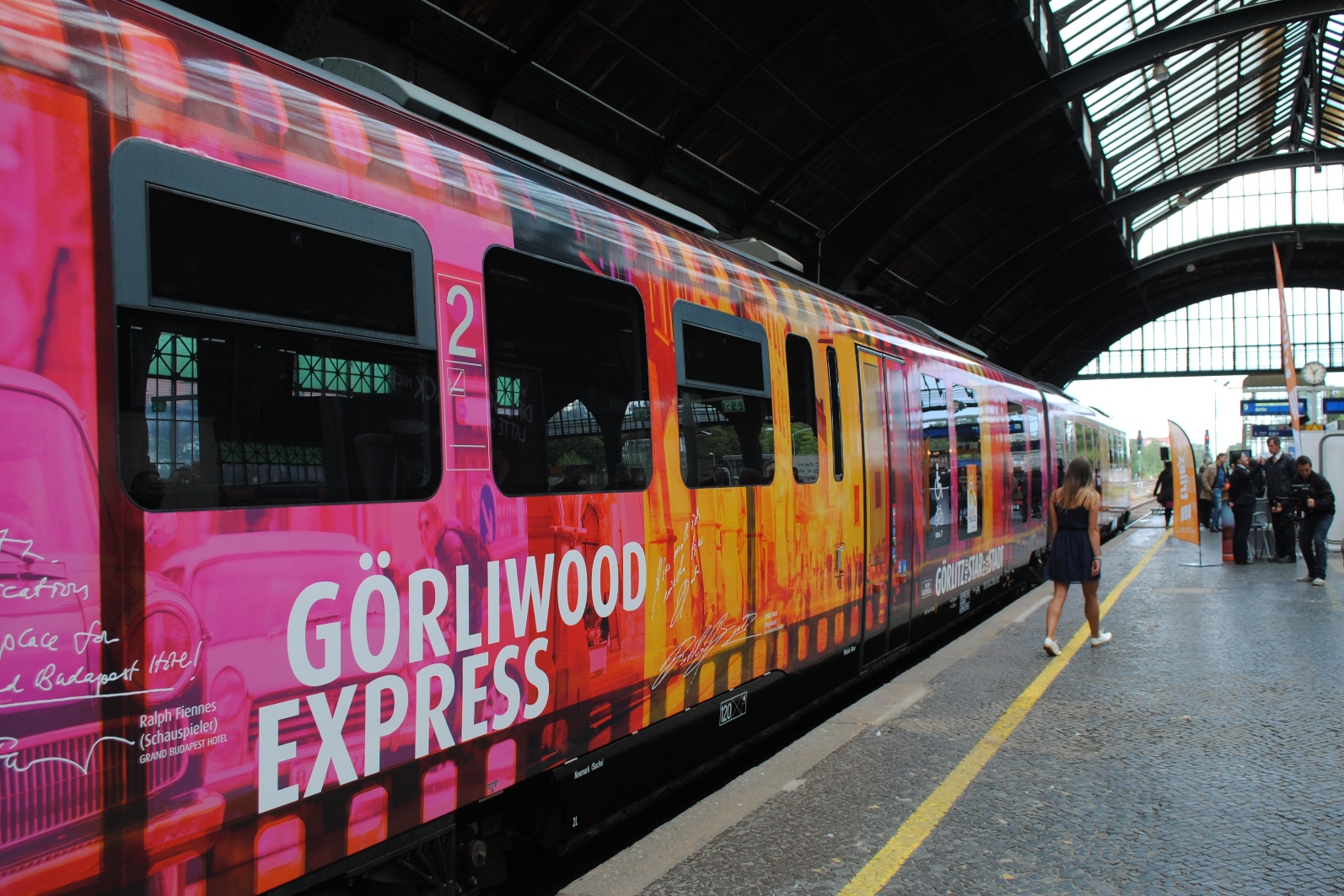 Have a Good Trip on the GÖRLIWOOD EXPRESS!
Since September 2017, the film train running between Dresden and East Saxony has tuned in visitors on a trip to the film city Görlitz. Thereby, the GÖRLIWOOD EXPRESS shows what film city really means: an authentic backdrop and hospitality of its locals. You can understand this from the large-size pictures and the quotations of the film stars written in the Golden Book of the city of Görlitz, like: "I have to come back here!" said by Detlev Buck.
The GÖRLIWOOD EXPRESS operates within the trilex rail network between Dresden and East Saxony. And it brings new life to the subject film – for example, readings on board the train or extra tours to visit previews in Görlitz are planned.
The GÖRLIWOOD EXPRESS was established by the European City GörlitzZgorzelec Ltd., the regional railroad and the Transport Federation Upper Lusatia Lower Silesia ZVON, supported by "So geht sächsisch" and the city of Görlitz.
Train Christening
Attention, Attention… arriving now: the #GÖRLIWOOD EXPRESS! Welcomed by a big audience, the rail vehicle, worthy of a film in itself, was officially presented and baptised on September 15, 2017 at the Görlitz railway station.