(c) Kühlhaus e.V., Juliane Wedlich
Camping & Caravan
Parking Space
Please find an overview for download, showing the caravan parking spaces in the Neisse region, in Görlitz, and in the Zittau Mountains Nature Park (Zittauer Gebirge). download
Options for Disposal
(no fresh water) in the Görlitz sewage plant
Adress: Rothenburger Straße 33
opening hours: Monday - Friday: 7 a.m. - 6 p.m.
Saturday/Sunday/bank holiday: 7 a.m. - 1 p.m.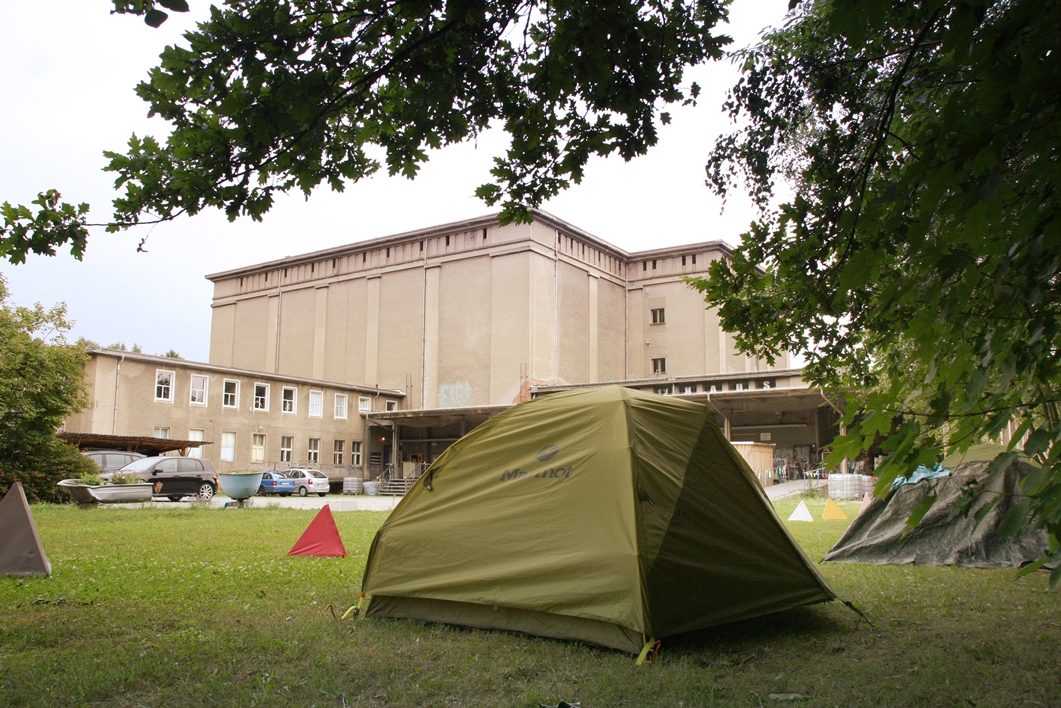 (c) Kühlhaus Görlitz
Camping at the "Kühlhaus" in Görlitz
A campsite with 30 pitches directly at Loenschen Park in Görlitz, three safari tents and 13 rooms in the garage hostel - at the "Kühlhaus", uncomplicated overnight accommodation meets industrial culture.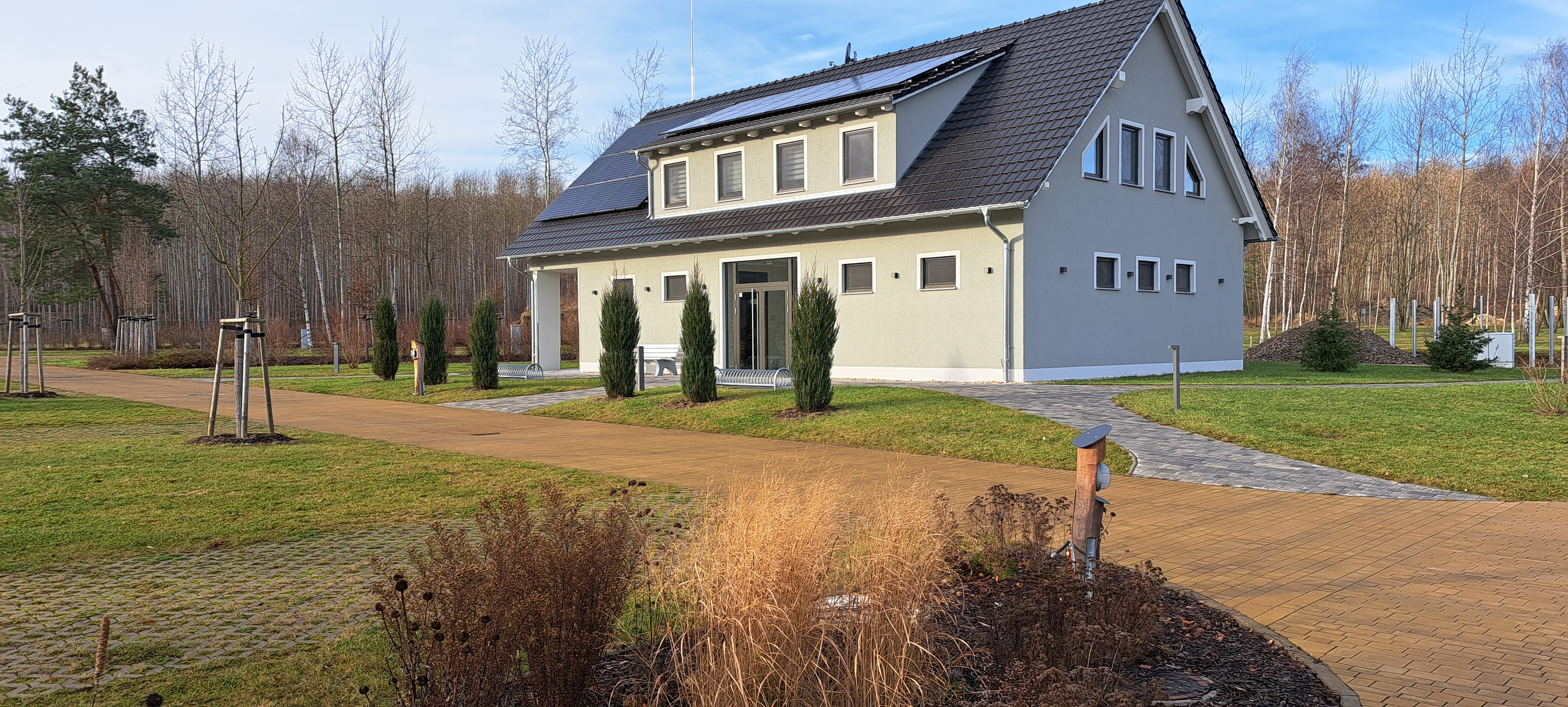 (c) Piraten-Camp
Camping in the Blue Lagoon at Lake Berzdorf, Schönau-Berzdorf
Opening on 1 April 2023
On the Pirate Camp site you will find 120 pitches for caravans and tents incl. waste disposal and electricity. On site there is a daily bread service, a small shop for daily groceries, the possibility to rent bicycles and a campfire site. From the camp you have the possibility to reach the beach with the playground via a separate access. Right next to the camp is a high ropes course and a mini-golf course.
Camping and mobile home parking in Görlitz

Lake Berzdorfer See - south of Görlitz
Parking spaces for caravans and mobile homes at the port, Hafenstrasse 100, 02827 Görlitz, Tel.: +49 (0)35822 3774920
(10 parking spaces - please reserve!, without access and disposal options)
Contact
Parking spaces for caravans and mobile homes at the "Nordstrand"
(without access and disposal options)

Görlitz
Pension PicoBello
Uferstraße 32, 02826 Görlitz (Altstadt), Tel.: +49 (0)3581 420010
(2 parking spaces - please reserve!, incl. Electricity and water, no disposal possible)
Contact and prices
"Radfahrer- Campingplatz" - Gästehaus Am Hothertor,
Nikolaigraben 17, 02826 Görlitz
(max. 3 mountain or hiking tents, barbecue or sitting area, kitchen, sanitary facilities with toilet and shower, free WiFi)
Contact and prices
Sport- und Freizeitparadies Rosenhof Görlitz
Geschwister-Scholl-Straße 15, 02827 Görlitz, Tel.: + 49 (0)3581 74820
(enough parking spaces, incl. disposal and electricity)
Contact and prices
Privatparkplatz Hoke (Caravan- und Wohnmobilstellplatz)
Zittauer Straße 62, 02827 Görlitz, Tel.: +49 (0)3581 8787664
(4 parking spaces, incl. disposal and electricity)
Contact and prices
1Nite TENT at the Stadtgut in Görlitz
Kastanienallee 26, 02827 Görlitz
(space for several tents, compost toilet)
Registration required at frankingrimme@gmx.de or +49 (0)151 56105702!
Here you can get information about 1NITE TENT
Spaces for caravans and mobile homes "Familie Grasse"
Klingewalde 50a, 02828 Görlitz, Tel.: +49 (0)3581 310609
(3 parking spaces, incl. waste disposal and electricity)
Contact and prices
Note: When you click on the overview, you leave the website of the City of Görlitz and connect to an external order data processor. (This service is free of charge)