Enjoying the atmosphere of the old town
Whether you want Bohemian, Silesian, French or Russian cuisine – the publicans in Görlitz have plenty of tasty delights in store for you. Eating out in Görlitz often means more than just a culinary journey of discovery, because getting a meal often goes hand in hand with an exciting journey into the city's architectural past. There is a great choice of excellent restaurants and pubs all around the Untermarkt in the Altstadt, where enticing delicacies are served in the torch-lit vaults of historic buildings. No matter whether you prefer a rustic location or nostalgia, a romantic setting or a stately place, or something hip and modern, Görlitz has something for every taste.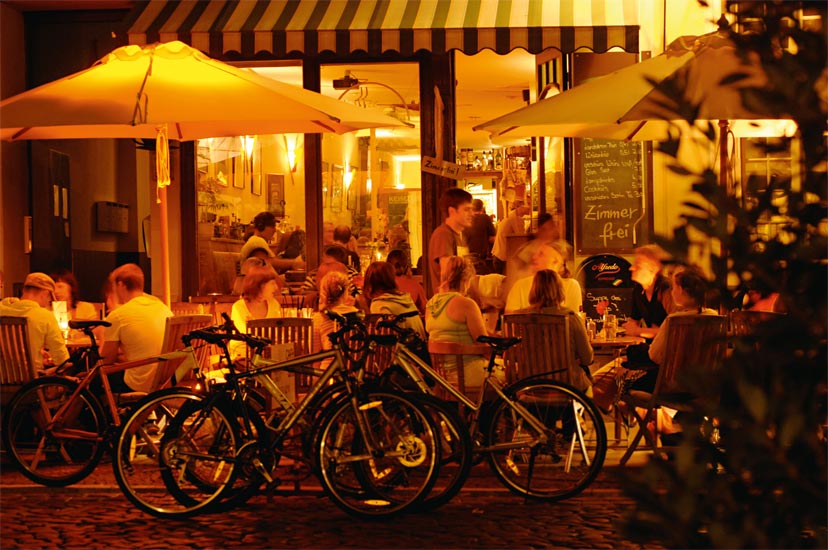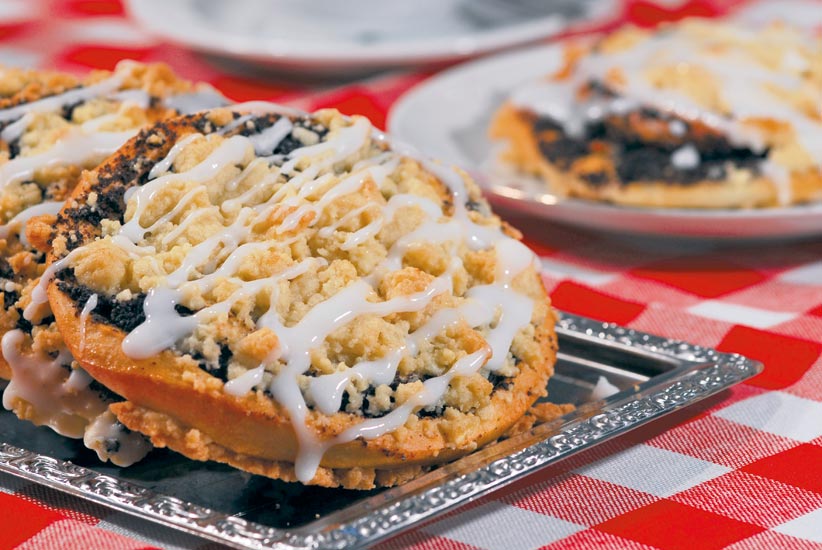 A taste of Silesian Heavens and other delights
No matter what you prefer, there are pubs and restaurants here for every taste, from rustic to nostalgic to romantic to stately or hip. You simply have to try a dish called "Schlesisches Himmelreich" (Silesian Heavens) during your stay in Görlitz. A favourite food in the city, this dish is made of lightly smoked pork loin, dried plums, apricots, savoury dumplings and some flour and butter for the sauce. You will see that it deserves its name. Whether you prefer tender or traditional food, elaborate or down-to-earth dishes, Görlitz' chefs are sure to combine their good taste with a good deal of magination to delight your tastebuds. How about Silesian potato salad, served warm with roast bacon? Or Bohemian roast? Or would you rather prefer a Breton chowder? And how about an exquisitely cool Landskron to go with it, Görlitz' famous traditional beer? We are sure that you will be surprised by the rich culinary variety of our city.